Are you a motorcycle enthusiast? Do you live in the United States?
If the two answers are a resounding "yes", this is for you: MotoAmerica – in collaboration with its partners – is offering the chance for an experience at Barber Motosports park where the season grand finale will be held on the weekend of 21 through 23 September.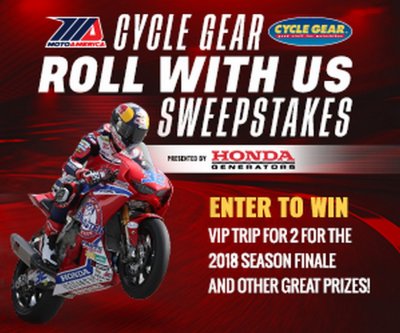 The Grand Prize winner of the Cycle Gear Roll with Us Sweepstakes, Powered by Honda Generators will get flights, hotel, rental car and tickets for two to the final round, so an all-inclusive prize.
But that's not all: there will also be drawings for other fantastic prizes; an AGV helmet of the winner's choice for a maximum value of $1000 will be the First Prize. The Second Prize winner will receive a Dainese Zen Evo leather jacket along with a Dainese Pro Armo G Back Protector for a combined value of almost $600.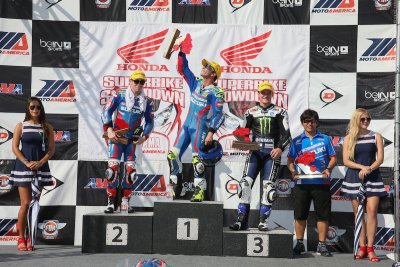 The Third Prize winner will get a set of Dunlop tires of their choice for a maximum value of $500 (race tires obviously excluded).
Wayne Rainey is promoting this fabulous contest with his usual enthusiasm: "Last year we went to Barber Motorsports Park for our season finale and we're headed back there again in 2018 – the Californian recounts – because it's a great place to watch motorcycle races. Thanks to our sponsors, Cycle Gear, Honda Generators, Dainese/AGV and Dunlop, our fans will have the chance to be with us in Alabama for the season grand finale."
So, all that's left to do is click here and follow the on-screen instructions: it's your chance for an unforgettable experience of a lifetime.
Share