Team Monster Energy is in great form and its riders are as well. If the rookie Garrett Gerloff was fastest on the first day of Dunlop testing at Barber Motosports Park, on the second day Cameron Beaubier reiterated the supremacy of the blue and black R1.
With a time of 1'24"677, the Californian has officially launched his assault on his third MotoAmerica title in the season that will begin with the Road Atlanta opening round. In Europe, we saw Beaubier in action at Donington in 2016 when he subbed for an injured Alex Lowes on team Pata, and that was it. For now, Cameron prefers to stay in his native land: "Yesterday I was a little rusty – he revealed – however, thanks to my team I ended up fastest. I'm ready to just line up and get the elbows out."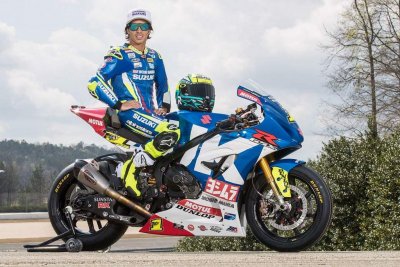 South African Mathew Scholtz struggled a bit, but in the end he pulled out a second place time. His gold colored team Westby R1 had various technical problems which were evidently well sorted, so much to allow the two-time Superstock USA champion to finish just behind Beaubier, 18 thousandths, to be precise.
Gerloff was third today, the last to stay under the one minute twenty-four mark. The first to go over it was Toni Elias with his GSX-R 1000 operated by Yoshimura, a structure that is celebrating 40 years in racing. The Spaniard is the champion, flaunting the number 1 fairing, and he is well aware of when he'll need to make a serious attack.
Fifth best time went to Roger Lee Hayden, Elias' teammate. The Honda CBR that freed up when Jake Gagne left is now in the hands of Cameron Petersen, seventh today. Danny Eslick and his BMW bested David Anthony and his Kawasaki, with Taylor Knapp closing out the top ten.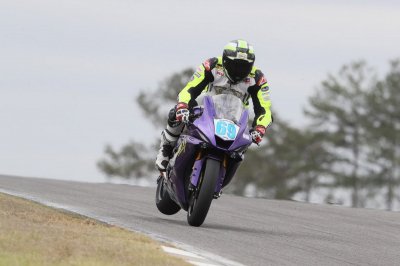 In Supersport 600, Hayden Gillin beat the rest. The Yamaha rider has a truly competitive R6 and an auspicious name, so we'll see if the 1'26"804 he did in the tests was just a flash in the pan or a foreshadowing of what is to come in the races. In the meantime, he celebrates his first place time with his rear wheel off the asphalt. Riders like JD Beach, Braeden Ortt and Nick McFadden will certainly not make life easy for him, with the absent Frenchman Valentine Debise also joining the list of title contenders.
Motul Superbike
Cameron Beaubier (Yamaha) 1:24.677
Mathew Scholtz (Yamaha) 1:24.695
Garrett Gerloff (Yamaha) 1:24.783
Toni Elias (Suzuki) 1:25.096
Roger Hayden (Suzuki) 1:25.539
Jake Lewis (Suzuki) 1:25.6612
Cameron Petersen (Honda) 1:26.060
Danny Eslick (BMW) 1:26.512
David Anthony (Kawasaki) 1:26.852
Taylor Knapp (Suzuki) 1:27.496
Supersport
Hayden Gillim (Yamaha) 1:26.804
JD Beach (Yamaha) 1:27.312
Braeden Ortt (Yamaha) 1:28.910
Nick McFadden (Suzuki) 1:28.990
Jason Aguilar (Yamaha) 1:28.995
Ashton Yates (Yamaha) 1:29.538
Miles Thornton (Yamaha) 1:29.702
Daytona Anderson (Suzuki) 1:29.843
Nolan Lampkin (Yamaha) 1:30.77
Lucas Silva (Yamaha) 1:31.695