Both riders in the top ten with extremely narrow gaps behind the leader. For team Pramac it is a positive result, considering the increasingly high level of the rivals.
The white and red Ducatis operated by the Italian team duelled from start to finish with many factory bikes. Danilo Petrucci managed to take home a fifth place finish, three seconds and eight tenths behind Dovizioso's win. A nice result which, however, does not satisfy him: "I am a bit torn – Petrux reveals – because on one hand, I am happy to have finished the race in the top five – that was my goal. Nevertheless, I thought that I would manage to finish on the podium. After a race simulation, I took a gamble on a soft tyre which proved not to be the right choice in the battle. I found myself in difficulty braking."
What was the hardest moment of the race?
"Pedrosa overtook me just as the leading three changed the race pace. I had to overtake Dani and Zarco in the final laps and I lost valuable time. For this reason, I am still disappointed not to have done better. The first race of the season is over with and I finished fifth – a good position. If I look at last year, I was farther back here. Now we are closer to the podium and it wasn't easy. We will arrive in Argentina with the right dose of aggressiveness."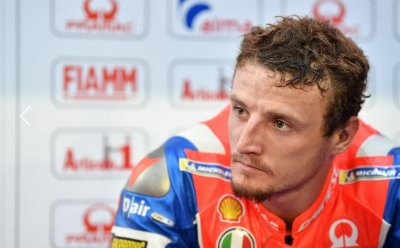 Tenth place for Australian Jack Miller, in his first race appearance with the Italian team's Ducati, battling with riders who contend for the Grand Prix podiums: "The goal was to finish the race and I did – Jackass reveals – The rear tyre worked really well throughout, but I am also disappointed. While I was trying to catch up to the group ahead of me, with about ten laps to go, I had problems with the right side when releasing the brake and opening the throttle. I had a start that was, well, not really bad, but I got boxed out a bit on the first turn, so I had to stress the front tyre to catch up to the group ahead of me. In any case, you live and you learn."
Jack gives his Desmosedici passing marks: "I am happy with the way the bike behaved and the rear tyre. I am also happy with the engine. It let me overtake and it is a real pleasure to count on the performance of the Ducati engine" and he knows what to improve: "In Argentina we'll have to solve just small tyre problems. I hope to have better choices available."