It's time to draw some conclusions as to how winter testing has gone and then prepare for race one taking place in Qatar in ten days' time. Petrucci and Miller, the two Pramac riders, are not holding back, taking on the role of teacher as they grade themselves.
Danilo doesn't hide how pleased he is about the tests with the Desmosedici GP18 and gives himself a good 8-.
"I added a minus because of the crash in Qatar even though, honestly, it was a really weird crash. I did a very good race simulation, we were always fast. In all three tests there have been few difficult moments so I'm very happy and this gives us great confidence since there were many problems in the past years winter tests."

He's most pleased with the Ducati GP18.

"We made very few changes on the bike and this means that the bike is fine. We were the only ones to do all 22 laps of the race. It will not give us a prize but mentality it has given us a great plus."

What was he less happy about at the Losail test?

"The crash on the second day of Qatar testing was completely unexpected. A pity because I wanted to finish the tests without crashing. I also arrived deliberately in a good physical shape later Hopefully it will bear fruit during the season.​​​​​​​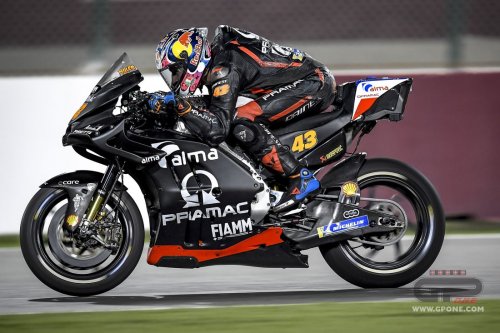 A different situation for Miller, who gives himself a mere 5, "it could have been worse but it could have been better".A sign that the Australian wants more, though the fact he's starting out with a new team and new bike should be taken into consideration.
"I am happy with the work we did in the winter tests. We've lapped a lot and got a lot of information that allowed us to make steps forward day after day. We have managed to overcome the difficulties that have arisen in every circuit and this is an important aspect. I can say that we have taken the right direction."

His strength has been his consitency.

"We were fast enough in each circuit, improving my time day after day and lap after lap. The sensations are very positive: I feel at ease on the bike, I have confidence and I am ready to fight

But it's not all smooth sailing.

"The two crashes in Malaysia and Thailand were a bit stupid: I could call them rookie mistakes.  In Qatar, however, it was a very strange thing. Nobody likes to crash. I crashed once at each test. From now on… "no more anymore".
Share