Just a few days after the announcement that Randy Mamola is to be inducted into the motorcycling Hall of Fame, today came the news that Kork Ballinton will also become a MotoGP legend, at the Australian Grand Prix. The South African rider won 4 world titles in the space of just two years, doing the double in the 250 and 350 classes in both 1978 and 1979.
he enjoyed a very successful, but very short career, which saw him debut in the world championship in 1976 and retire just seven years later, at the end of 1982. Except for the first two years when he rode the Yamaha, Ballington was always linked to Kawasaki, winning his four titles with this Japanese bike and debuting the KR in the 500 class in 1980.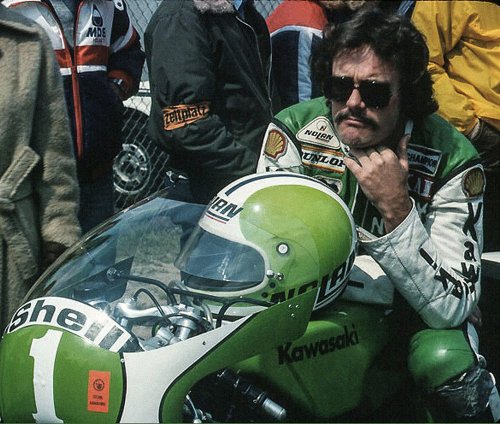 "I am overwhelmed and spent the day reflecting on my journey since as a young boy I was gripped by the desire to become intimate with motorcycles and embarked on the incredible journey which still affects all aspects of my life to this day in such a positive way - comments Ballington - To join the elite group already on the list is such an honour. I am deeply humbled that I am to become one of them. Throughout my career I never expected or made it a goal to become recognised. My focus was just on giving the best account of myself while honouring the true values of sportsmanship and respect for fellow competitors and those members of the GP fraternity who followed the values. Recognition became a by-product of success and this recognition of my achievements has followed me to this day.
"This induction as a MotoGP Legend is a new high for me. It will be a pleasure to attend the Australian GP. I will bring my wife, Bronwyn who was an integral part of the whole journey. We have been together for 50 years and married for 40. It's a long time! Thank you very much. I am deeply touched."
Share