On the final day of testing at Buriram, Honda has debuted a new swingarm, created in carbon and tested by both Marc Marquez and Dani Pedrosa.
Gossip mongers might say that HRC is copying Ducati once again, the latter having used this refined material for its swingarm for several years already. In truth, the use of carbon for the chassis dates even further back, to the mid 80s, when the Suzuki of Team Heron headed out on track with a fibre frame. It was 1986 and the rider was Paul Lewis. A road that was then followed by Cagiva (that, at the Czech GP, entrusted Randy Mamola with a bike with a carbon frame, built by Ferrari Engineering) and, naturally, by Ducati with its famous monocoque.
As for the swingarm, Aprilia used a carbon one for a significant period back in the 250 days and the guys at Noale are working to introduce it into MotoGP too.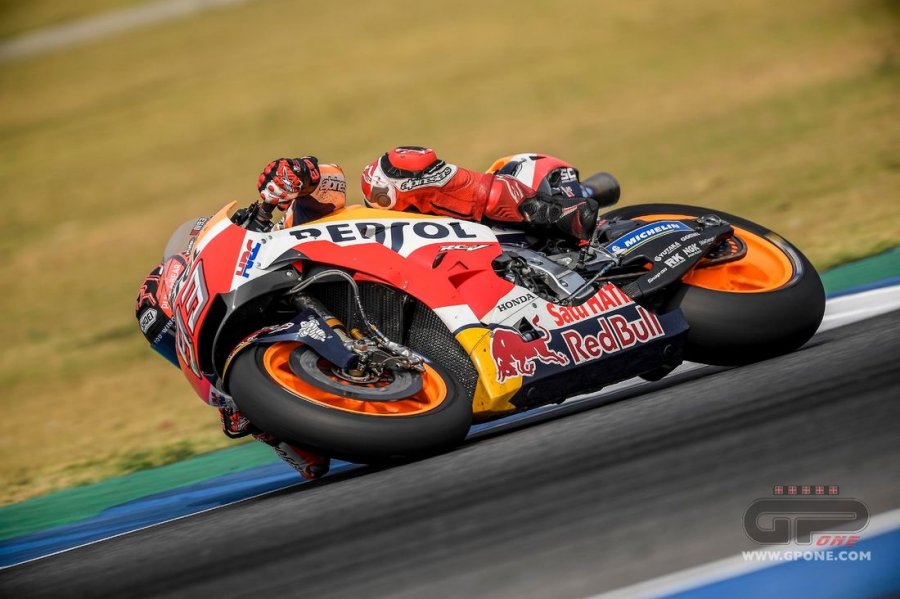 Share