Another change is in the wind for this SBK which, for a few years now, has not been able find its own definitive identity.
After introducing a technical regulation that was more of a brain teaser than anything else – and perhaps not yet perfected – here is the latest change: there will no longer be 3 free practice sessions, but 4, each one 40 minutes long.
Will it be better or worse? Will it be popular or not? Obviously, it will have to be implemented on the track to really tell, but opinions are already flying. Imagine that we are in a condo meeting and let's see who raises a hand to answer the question: do you like the new rule or not? Is it a valid format?
Among those in favour, Lorenzo Savadori, who has the longest arm of them all, weighs in: "I think that it is a positive change - the team Aprilia Milwaukee Italian commented - Having an extra session lets us use more material and we can also turn more laps. Last year time was tight, so this decision will be able to help many teams."
Red Bull Honda rider Leon Camier also raised his hand, right after Savadori: "I think it's a good idea too - the Brit reiterated - Especially for teams with new riders on bikes that need more time to find the best setup. The top teams will always have a broader and more consistent starting point, but now the small teams will also have the chance to keep up."
With his elegant manner and reply, Northern Irish Aprilia rider Eugene Laverty puts in his "yes" among the various comments: "In my opinion, it's a good idea - the RSV4 rider add - because we'll have more time to discuss any setup changes with the mechanics and try to get back on the track."
"Eugene is right" (it's the voice of Argentinian Tati Mercado, riding for team Orelac Kawasaki): "Now the time will be distributed better and we'll arrive at the Saturday race ready and prepared. Last year, on the other hand, we didn't have the time we needed and the Sunday morning session at 8:40 was useless for anything." 
All valid considerations and impeccable logic. And here is Serafino Foti, who manages the factory Aruba Ducatis ridden by Melandri and Davies: "Besides being a positive thing for the mechanics - the Italian manager explains - It will be just as good for the riders. In the event of a crash or a technical problem, there will be another chance to recover, taking different material out on the track."
Just as the general consensus seemed to be "yes" votes, bringing everyone into agreement, we, on the other hand, listen to everyone... The first reservations arrive straight away. Wrinkling his nose is Mirco Guandalini, Yamaha team manager with Ondrej Jezek on the grid: "The four sessions force us to make a greater financial commitment - the manager analyses - We will probably need to add a third mechanic to the team, which will incur more costs. I vote to go back to the 2008 format, with the double qualifiers and Superpole with the flying lap."
"This change will not have an impact on material consumption." Andrea Dosoli chimes in. However, the Yamaha project manager warns: "We will have a particularly busy Friday, where we will need to take care, without wasting too much time along the way since we will have 40 minutes of time available."
Chaos reigns in the meeting hall. There are even those who point out: "I didn't know anything about this decision - jokes Genesio Bevilacqua with a smile, owner of the BMW team - and I think that, with an extra session, there is even the risk that it will be boring." 
And there is Lucio Pedercini's powerful hand raised, this year with Yonny Hernandez on the ZX-10RR: "Regardless of the idea, good on paper, but needing to be tested on the track, we had no part in the decision " the Italian manager points out.
So who decided? Dorna, autonomously, without discussing it with anyone? Let's hear from Manuel Puccetti, owner of the team that will have Turkish rider Razgatlioglu making his début: "It's true. No one asked us anything - the Italian manager backs up Pedercini - In other words, we learned of the change and that was it." 
In Superbike, there is no IRTA association like the one in World Grand Prix Motorcycle Racing. There has been talk in the factory derivative paddock for years, but all in vain: "No one has ever established it - Puccetti continues - and it's a shame. It would be very useful to have a representative of the teams speak with Dorna. But if we keep going like this, we will never have anyone who represents us and supports the important decisions that must be taken."
Never say never, isn't that how the saying goes?! One thing is clear: there would be strength in unity, but how can you be united when, in response to the initial question: "do you like the new format or not?", only a few replied, some in favour and some against? The others, and we won't mention any names, did not express any preference: metaphorically, it would be like not having them in the room during the meeting.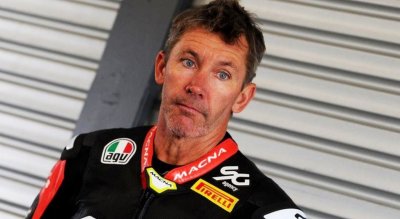 It's a bit like Election Day: if you don't go to the polls, then you can't complain about a choice that you didn't make. Troy Bayliss summed up the situation this way a few years ago, when switching to prototypes from the factory derivative bikes: "Understanding the difference between one world and the other is simple: in MotoGP nothing is left to chance. In SBK we were like a bunch of rogue cowboys."
Share