Stefan Bradl, after a tough 2017 season, is not left unemployed: a test rider role awaits him, his employer none other than the mighty HRC, the largest motorcycle race department of all.
As we can read on the Speedweek website, Stefan has been confirmed by Honda Racing Corporation and will begin his mission at Sepang, Malaysia, where he will take to the track during the IRTA test from 24-26 January riding the Honda RC 213V,  the bike that won the rider's championship with Marc Marquez, also securing the manufacturer's title. Other teams will also be present at Sepang.
Bradl, who recently turned 28, will therefore remain in the Honda orbit; the Moto2 champion in 2011 with the Kalex (with a CBR600 engine), Stefan then debuted in MotoGP, riding a Honda for three consecutive years with Lucio Cecchinello's team and achieving a best result of second, behind Marquez and ahead of Rossi, in the 2013 Laguna Seca race.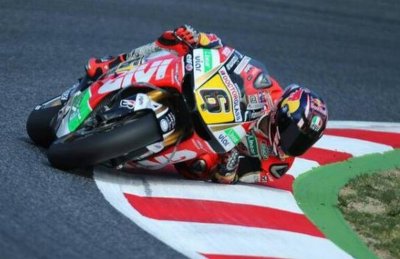 In 2015, the German - son of Helmut, 250 runner-up in 1991 - moved to Yamaha Forward, before finishing the season with Aprilia, repeating the experience the following year. His lack of feeling with the RS-GP and less than inspiring results saw him move away from the reigning class and over to Superbike, to the Red Bull Ten Kate team, but it wasn't exactly 'love at first sight' for him and the Fireblade SP2.
Just when it seemed as if Stefan's career might be reaching the end of the line, the call came from HRC. Working alongside the two trusty Japanese riders Takahashi and Aoyama could be an important step as Bradl fights to relaunch his career.