Jorge Martinez, known as 'Aspar' - the cobbler - four-time world champion pays homage to his Maestro, Angel Nieto, in the best possible way, changing the name of his team and dedicating it to the greatest Spanish motorcyclist, 13-time world champion, or 12+1 as he himself loved to say. Second only to Giacomo Agostini..
"Ángel Nieto is synonymous with motorcycle racing, a sport that gave him so much and to which he gave so much in return - explains Jorge Martinez - Motorcycle racing is what it is in Spain thanks to the man who laid the first stone and we want to pay homage to that fact by renaming our team the Ángel Nieto Team. You would always learn so much from being alongside him. Ángel helped so many people, me among others, and he was an important part of my life, as are his sons Gelete and Pablo and his nephew Fonsi. Ángel was particularly excited about this whole project. He trusted me to give Gelete his start in racing and he told me, 'I know that with you he will learn'. To be able to pay tribute to his memory and continue with this project in the hands of his eldest son, who was one of the first to ride for my team, gives me enormous pride. Ángel was the reason why so many Spaniards, me included, wanted to dedicate their lives to racing. Thanks to him, we have the best fans in the world. Ángel will live forever, he'll always be in hearts and with this gesture, he'll always be in our thoughts as we continue to produce champions and keep the flame of passion for this sport alive."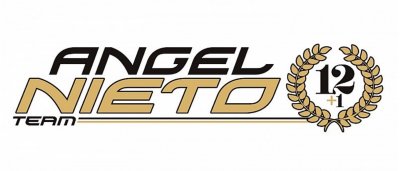 "I took my first steps in racing with Jorge Martínez - added Nieto's oldest son Gelete, the new team principal. He himself raced with Aspar from 1993 to 1997, scoring a win in the European Championship at Barcelona and another in the Spanish championship at Jerez, completing a total of 28 125 races."He has always been an important person to our family and alongside him I am now about to start a new chapter of my professional life in a team that will carry the name of my father. 2016 was his 50th season in the World Championship and I am sure he would have loved to be around for a few more. Motorcycles were his way of life and through this team we will make sure he remains in touch with his great passion."
The Angel Nieto Team will compete in MotoGP with two Ducatis, ridden by the reconfirmed Alvaro Bautista and Karel Abraham and in Moto3 with two KTMs, piloted by Albert Arenas and Andrea Migno.
The Nieto dynasty is well represented in the paddock - Gelete's brother Pablo has been team manager of Valentino Rossi's Sky Racing Team VR46 for two years, while Angel's nephew, Fonsi, will be the team Ducati-Pramac coach in 2018.