Japan is finally returning to MotoGP after an absence that is far too long for a nation that not only produces some of the best bikes in the premier class, but one that has given birth to many champions in the past. Holding the banner high for the land of the rising sun will be Takaaki Nakagami, the second rider on the Lucio Cecchinello's LCR team, which has thereby expanded its structure.
Taka, as he has been nicknamed, has reached his dream of competing in the premier class, but his story began long ago.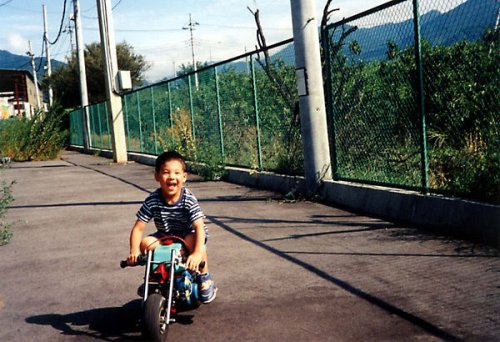 "It all started when I was 4 years old and nothing changed till now - he recounts - I think I immediately understood that I wanted to become a professional racer one day. My priority is enjoying the races."
He moved to Europe at a very young age and from that experience in Spain, he received his racing number - number 30.
"When I was 14 years old, I was racing in the Spanish championship with the MotoGP Academy managed by Alberto Puig and he chose that number for me. I liked it and I decided to maintain this number in the future."
Being far from home is not easy, but Nakagami has been fine on the Old Continent.
"Honestly I like everything in Europe. Excellent food, interesting culture, pretty girls too! - he jokes - But for the moment the food is my favourite part."
After the winter break it will be time to get to work with the Honda RC231V for his first season in the premier category.
"It's a dream that came true. I love everything of MotoGP. The power is incredible. Every time I jump on my new bike I cannot believe the potential. The thing I like most is the seamless gearbox - he continues - The Rookie of the year Title is doubtless my target for next season."
Crutchlow will be his teammate and the two already have a good relationship.
"Great feeling with Cal. He has a lot of experience with the MotoGP machine. I think I'm very lucky to have him in the garage for next season. I will try to learn as much as possible from him. And he is also a very funny person."