There will be a third Honda CBR on the Superbike grid in 2018, flanking the two Ten Kate bikes. This particular Fireblade 1000 will be managed by team Triple M, run by Matthias Moser, owner of the outfit that has already competed in Superstock 1000.
According to persistent rumours, American rider Patrick "PJ" Jacobsen will be entrusted with the bike, meaning that the Laguna Seca crowd will have a local rider to support. Triple M will be a full-time entry in the championship, supported directly by Honda Europe. Jacobsen has already raced with the Honda Supersport 600, with team Ten Kate in fact, as you can see in the photo.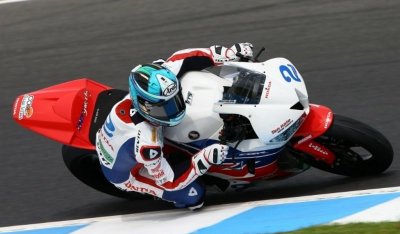 Moser is very happy with the plan: "I'm pleased with this decision, because I think that the CBR Fireblade SP2 has really great potential. The goal of the entire Triple M team is to be competitive in 2018 and beyond".
Marco Chini, manager of Honda Europe echoes this sentiment: "we enthusiastically welcome Triple M to the Honda family, as we know it is a strong, well-prepared team. Our common goal is to achieve the kind of success that Honda seeks across every category".
The team's manager will be Manuel Cappelletti, who also acts as the technical director; Patrick Jacobsen's bike is still in development, with the electronics package still to be defined..
Share