In a single, fleeting appearance, on the track at Jerez we saw the début of the new Suzuki GSX-R 1000, the four-cylinder from Hamamatsu that Swiss rider Dominique Schmitter rode in the race with team HPC Power, registered in the German IDM championship and participating in Spain as a wild card.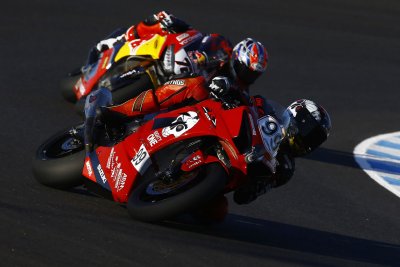 2018, on the other hand, will be a complete season for the Japanese brand, represented by the Grillini Racing team from Monte Carlo which, after years of partnership with Kawasaki, switches to Suzuki, undertaking an entirely new and independent project: "We had 5 profitable years with Kawasaki - team manager Andrea acknowledges - characterised by top level professionalism and collaboration. For this, we wish to thank the entire staff of the Manufacturer from Akashi. The new challenge marked Suzuki is very motivating for us. We will be doing everything at home, without the official support of the company, but we will put forth our best efforts and all the appropriate skills. Even though we are a private team, we are determined to do well, aware that there will be hard work to do in order to develop the new bike."
Have you already chosen the riders?
"Not yet. We have been talking to Ondrej Jezek recently but we haven't come to an agreement yet. We are speaking with Roberto Rolfo, already with us in the last round at Losail, looking for the best possible solution. In any case, we will soon have the names of the two riders who will be on the grid with us in 2018."
Suzuki is a historic brand of the World Superbike championship and Andrea promises a livery worthy of the fame of the GSX-R brand: "We will put two GSX-R machines on the Superbike grid next year characterised by original and meaningful graphics. We will officially present the team and the new bikes in Monte Carlo in December."