5.9 kilometres long and with 18 corners, Silverstone is one of the tracks at which the MotoGP bikes can really use their horsepower and the tyres suffer. Add to this the bizarre weather, with high temperatures or rain, it can happen that the Michelin technicians really find themselves up against it during the British round.
The French manufacturer, as per the regulation, offers riders three front and three rear options. The rear tyres are all asymmetrical, with the harder right side, as is the front soft compound.
The rain tyres, in a soft and extra soft compound, are all symmetrical.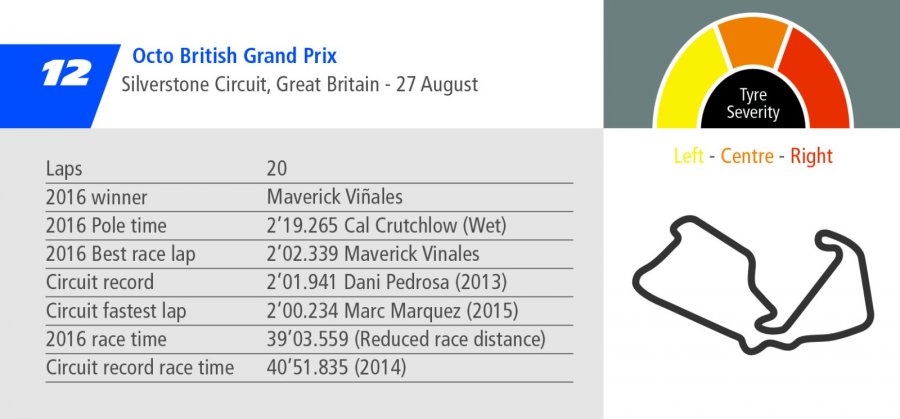 "Silverstone is one of the fastest tracks on the calendar and gives the riders one of the few opportunities to fully open-up a MotoGP bike - explains manager Piero Taramasso - This puts special demands on the tyres and when it is added to the 10-right and 8-left corners it makes for a very technical circuit, which needs some special attention to produce a good lap. It's also very open, with little elevation, so wind can be an issue and it can make the track surface quite cool, and as always, we have the threat of changeable weather in England, so we must be prepared for all eventualities, because it has also been known to be very hot at Silverstone at this time of the year. We believe our range of tyres will be ideally suited to the track's layout, and its asphalt, and look forward to our first oversea trip since we went to America!"