A tough Czech Grand Prix that saw team Yamaha Tech3 make several mistakes, with its two riders Jonas Folger and Johann Zarco falling back with respect to recent races.
The German #94 rider crossed the line tenth, his performance conditioned by the error made during the flag-to-flag: "I chose to come into the pits to change bike early on, on the same lap as Marquez - comments Jonas- but it was a mistake, because the second M1 wasn't ready. So I had to continue the race with the rain tyres and then come in for a second time".
A pity for the German, as he showed great pace throughout the remainder of the race: "we had come up with some interesting technical solutions for the bike and our set-up was effective - continues Folger- I had made a few very fast laps and we could have been competitive today, because I'd passed several rivals already. What happened was a real pity, but everyone makes mistakes, this is racing".
Not a particularly enjoyable race for Johann Zarco either, who concluded in twelfth place: "I can't hide my disappointment - stated the Frenchman- about this complicated race. We started the race with wet tyres and I hoped I wouldn't have to change bikes" but then...."the track dried quite quickly and I had to change strategy, but I came into the pits a couple of laps two late, losing almost 10 seconds".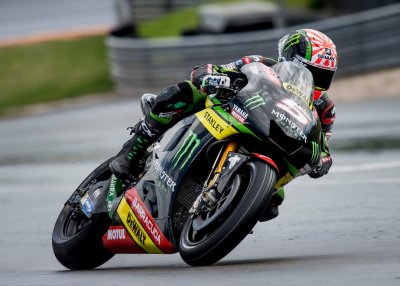 Yes, because Zarco was the last to stop for the flag-to-flag at the end of lap six, four laps after Marquez's prompt pit-stop: "If I'd not made the mistake, I could have finished top six - Johann comments- Rossi was in front of me, he came in to change bikes and I thought that an extra lap would help me… but I lost time, a real shame".
Share