It's a great opportunity for Dennis Foggia, the SKY VR46 rider who is currently leading the Moto3 Junior World Championship, the Spanish CEV, thanks to three wins and two podiums, to gain exposure in the world championship.
The hand injury suffered by South African Darryn Binder (who broke his left thumb while training) opens the door to the Platinum Bay Real Estate team of Fiorenzo Caponera, who will provide Dennis with a KTM for the Brno race, in which the young Italian will compete as a wildcard.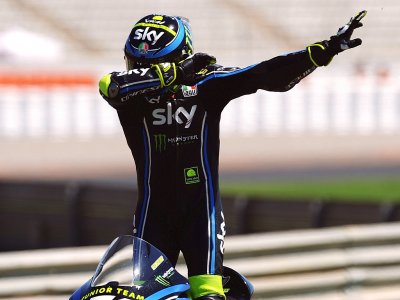 The VR 46 Academy, that has followed Foggia since he started out in MiniGP, will have yet another representative at the Moravia track: "I'm so excited about this wildcard - enthuses Dennis- because it's my first ever world championship race and thinking about going on track with all these riders is amazing. It will be important for me to listed to the team's advice and learn as much as possible; I'll do my best to be cautious but have fun at the same time".