There are three certainties in life: taxes, ants at a picnic and Marquez winning at the Sachsenring. Marc did everything right and mister 8 wins now leads in the championship standings, with stats telling that when he does so after Germany, he's also won the title.
Yamaha made his life difficult, but it was that of Folger, who didn't want to do any less than Zarco, he too scoring a podium on home turf. Vinales, Rossi and Dovizioso? Left fighting for a few points further down the field.
While the MotoGP is without a master, Moto3 has just that in the shape of Joan Mir and Moto2 with Franco Morbidelli. Fenati and Bagnaia also did well during a weekend complicated by rain.
Now it's time for a well-deserved holiday, enough about set-ups and tyres... Or perhaps not.
THE GOOD – He rides his Kalex to the rhythm of the samba, celebrates with a piadina and thinks of Rome. The Brazilian-Romagnolo-Roman. Franco Morbidelli may have something of an identity crisis when his comes to his roots, but there are no doubts when he twists the throttle. Six wins in nine races amounts to domination, but he nevertheless remains humble. Who knows why Italians are beginning to enjoy the Moto2?
THE UGLY –  He insists it's only a matter of time but months have gone by and the results remain the same. Ducati talk involves Dovizioso and Petrucci while there are no words for Lorenzo. One podium in nine races, slim pickings when your team-mate dreams of the title while you are left trying to get out of the quicksand.
THE BAD – The romantics of motorcycling miss the 500 riders, so direct in what they would say. We now know that, despite a few more grey hairs, they haven't changed since then. Kevin Schwantz suggested that Iannone go race karts instead of running at the back with the Suzuki. Andrea, actually, isn't bad on four-wheels, but he didn't appreciate the suggestion.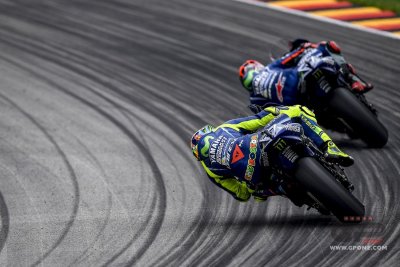 THE DISAPPOINTMENT – if the Yamaha race department was a dealership, it would be better to opt for a reliable used vehicle than the latest model. We're realised that 2016 was a good year for the M1, a little like wine. So while team Tech3 has bottled a delicious blend, the factory team is still working to identify the best combination of grapes. A step back to move forward.
THE CONFIRMATION – There are those who suggest a DNA test to see whether he has Prussian ancestors, while others think it comes down to a wurst and sauerkraut diet. Whatever the reason, Marc Marquez could win at the Sachsenring even if he were blindfolded and riding a rusty scooter. Luckily, he has a Honda, which also likes racing in Germany, and the result? The championship lead. Not bad for three days' work.
THE ERROR – sometimes a mistake won't ruin a weekend, particularly if you're a rookie and find yourself fighting for something big for the first time. Tony Arbolino was in the group fighting for the podium, but a crash ruled him out. He nevertheless proved that he can run with the best, and this in itself is good news.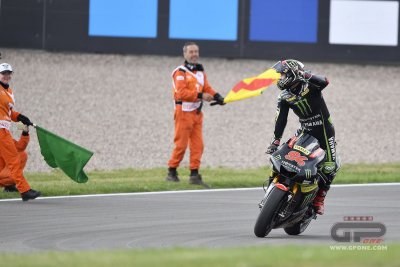 THE SURPRISE – Hervé Poncharal had great intuition and great luck; however you want to see it, he's made the best choice when it comes to riders this season. After Zarco, it's now Folger's turn to shine, setting the Sachsenring alight. Sticking with Marquez at this track is no easy feat but Jonas did just that and more...
THE PASS – ...He passed him, with even Marc himself admitting that he didn't know what was happening. Not even the fans probably, but they made the most of the opportunity to give their local man a standing ovation. They'd been waiting for sixty years after all.
THE INTERESTING FACT – When it comes to getting the Moto3 riders to understand that they can't much about around the track, Race Direction is running out of ideas. At the Sachsenring it tried again, giving a 500 euro fine to 18 riders, we'll spare you the list.
I TOLD YOU SO – "At the Sachsenring I have to win, I won't settle for the podium". Vinales said the same thing before Assen too, perhaps it's time to try something new.