For Michelin, the Sachsenring GP will be a sort of leap into the dark. The German track has recently been resurfaced but there hasn't been chance to arrange a test on the new asphalt. This means that both the riders and the French tyre manufacturer have to wait until Friday to see exactly how the track has changed as a result of the work.
The Sachsenring has always been critical for the tyres due to the low temperatures and particularly its design, with 10 right-hand turns and 3 left-handers. While it's already difficult to manage the situation in normal conditions, it becomes even more complicated with no information about the new asphalt.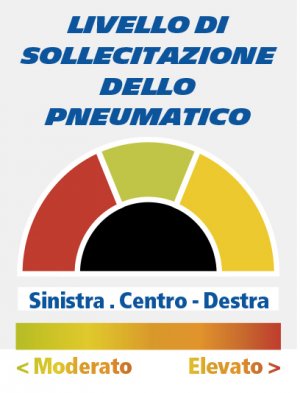 For this reason, Michelin, in agreement with Dorna and the teams, will deviate from the regulation and bring additional tyres to the German GP. Riders will therefore have four different front and rear tyres compared to the usual three.
Specifically, the front solutions will include a soft compound, a hard compound and two medium compounds, At the rear, there are two hard compounds, one soft and one medium. All the tyres are asymmetrical with a harder right side.
"Sachsenring is always a demanding circuit due to its unusual layout, and this year's race will have the added challenge of a completely new surface. We have no data regarding the asphalt as it hasn't been possible to test there due to the restrictions, so we are going a bit blind - explains motorcycle manager Piero Taramasso -  We are sure we have the tyres to work well on the new layer and have prepared the compounds to the information we do have. The slick tyres will be asymmetric for the front and rear with a harder left-hand-side – as they were last year – this is to cope with the design of the track. The bikes spend a lot of time on the left on this track and Sachsenring needs a very special tyre, with a right that heats up quickly, to make sure the riders get good traction throughout the whole lap. It's also a venue that can have some unsettled weather, as last year's race showed where we had a wet start and then a drying track, so there were many types of tyres used in that race to get the best performance."