To make Maverick Viñales happy, all it would take would be the answer to the question that has tormented him for two days: why so many difficulties in Barcelona?
"I ask myself every time we go over the line - he tries to joke - We have done anything and everything to the bike. We stretched it out and we shortened it, put weight on the front and the rear, but the same problem has always remained. The rear continues to slide around, especially on turns 3, 4 and the last one. We can cut power with the electronics, but that does not change anything. I can push on the front, but I have terrible sensations with the rear."
The M1 has always been a bike as precise as forceps, but on the Barcelona asphalt it has turned into a wild beast that must be tamed.
"All the other bikes seem stable, whereas ours jumps around all over the place - he explains - I looked at the data. I have better acceleration in the out lap than when I start to push. Even if I put a new tyre on, nothing changes."
If things don't go well on the flying lap, they will certainly not improve in terms of race pace.
"After 7 laps there is already a one second difference in the times - Maverick continues - I will try to give 100% in the race. At least I can force it in braking to attempt some passing. I don't know what to say. It's all very strange. Usually acceleration is our strong point and now it's the opposite. All I can do is manage the situation, or maybe tomorrow I'll say goodbye to everyone and run away at the front. At this point it is all unpredictable."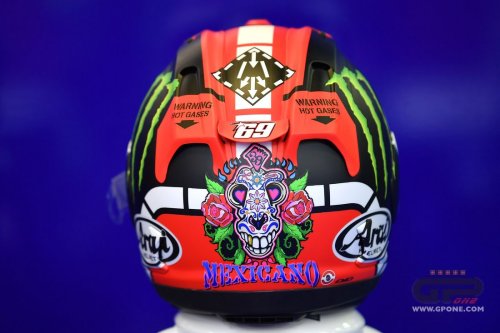 Viñales had been anxiously waiting for his home race and he had even prepared a special helmet that he wore today, dedicated to his friend Salom.
"It is difficult to forget Luis, though - he explains – I always wanted to remember him somehow and I wanted to do it on this track. For me it is something nice."