There is a very restricted club in the world championship, the members of which can be counted on one hand, and Maverick Vinales received his membership card last Sunday in Qatar. We're talking about that very small group of riders who have managed to win races in the reigning class on their debut with a new bike.
In the history of motorcycling - including the 500 in the statistics - very few have been able to achieve this. Before the Spaniard, Rossi and Stoner did so in MotoGP. Valentino left Honda for Yamaha in 2004 and triumphed in the first GP of the season in South Africa (remember the image of him kissing the M1?), at the Welkom track, before going on to take the title too.
Casey Stoner did the same in 2007 when he rode the Honda for the first time after leaving Ducati. He then did it again when he returned to the Honda: winning in Qatar and securing the title. Those in this case it was a return to the bike with which he had made his MotoGP debut.
The list, in terms of MotoGP, ends there. Going further back, and looking at the 500, we find another example. Luca Cadalora got onto the Honda in 1996 after leaving Yamaha, winning at his first attempt in Malaysia, at the Shah Alam track. The Italian didn't win the title, finishing third in the championship.
Then there's 1971, when Alberto Pagani, after the death of Angelo Bergamonti, was called upon to ride the MV Agusta. The Italian left LinTo and won on his first appearance at Monza.
Going even further back and we come to 1961. That season, Mike Hailwood started out with Norton but competed in the last 3 races with the MV Agusta. The first was at Monza and he was immediately able to win the GP of Nations. The Bike was championship runner-up that year, behind Hocking who also rode the Italian bike.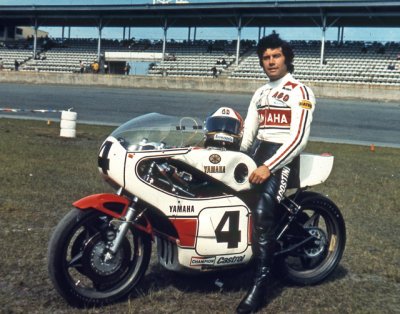 Giacomo Agostini could also be eligible for entry, but in his case the story is a little more complicated. The split between the champ and MV Agusta occurred in late 1973 and in 1974 Ago raced with the Yamaha. his first ever race with the Japanese bike was the Daytona 200 Miles and he won it, as he did the subsequent Imola 200 Miles. Those races were not part of the motorcycle calendar though, and Mino competed with the TZ 750, not the 500, with which he scored his first win in the third race f the season, at the Salzburgring, in Austria.
The list ends there and says a lot about Vinales' result in Qatar. Aside from that, he who starts well...