Marc Marquez: an empty seat worth 100 million euros
To understand the silence, you need to think about the costs. And how much the contract of 'Magic Marc', an affair for the lawyers and insurance companies is worth. But he might return at Jerez, or even Mugello. In this case how much would a fifth Honda cost? And who would pay for it?

Submitted by

Paolo Scalera

on Tue, 05/01/2021 - 15:11
Share
Our interview with Simone Battistella about Andrea Dovizioso's future has reopened doubts about the Repsol Honda team's short-term decisions.
In fact, while Pol Espargarò proudly shows off his new colours next to the RC213-V, the declaration by Tito Rabat who says he saw Marc Marquez following the training session of his brother Alex with his right arm still slung around his neck makes one wonder. This revelation goes hand in hand with recent photographs showing the eight-time world champion again wearing carbon armour to protect the right humerus.
So how's Marc doing? Nobody knows exactly and Battistella himself was curious about the state of health of the Phenom from Cervera over which he himself, but also Honda has spread a veil of mystery.
It's all pretty incomprehensible given that, as far as the Japanese colossus is concerned, we are talking about a rider with a four-year contract and an investment of 100 million euros.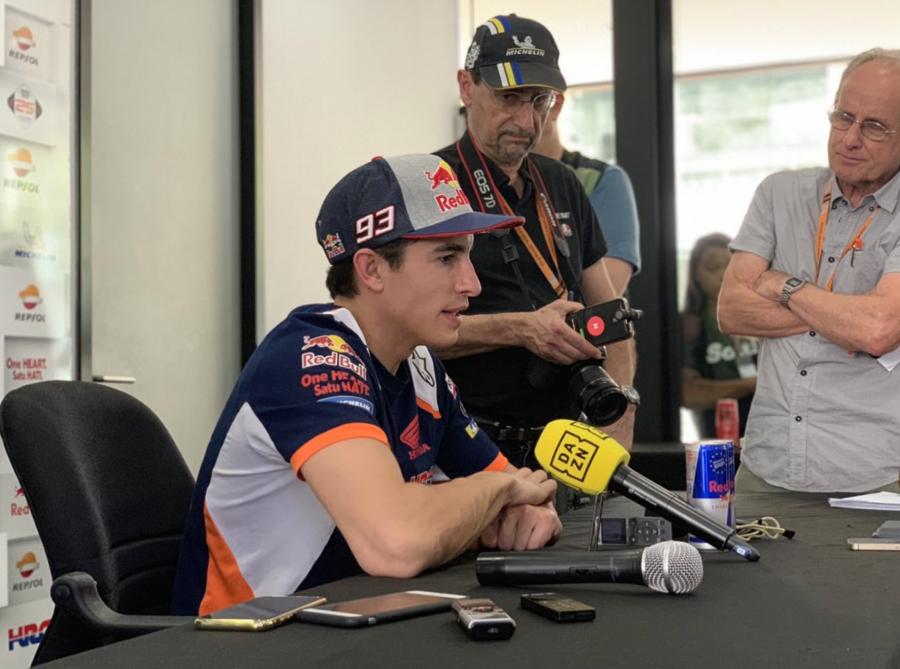 The doubt: it is unthinkable that Honda is not protecting its investment
With so much money at stake it is unthinkable that Honda is not protecting its investment and that it has not acted at the highest levels of attention, appointing doctors and lawyers to protect its interests.
Even considering their different way of acting, and the respect that the Japanese have for the privacy of others, it seems to us rather unlikely that they have not moved in an affair that concerns them directly.
Not to mention other problems such as insurance that will surely have been raised by Lloyd's (or any other insurance company under whose umbrella Marc might be) for his lightning return. The responsibility certainly rests on the shoulders of the rider, but also of those who advised him or allowed him to return four days after the accident.
The certainty: a four-year agreement worth 100 million euros is at stake
We tend to forget that it's millions of euros that are at stake, not peanuts. And usually when it comes to paying (Honda the rider, insurance, damage or loss of earnings), company administrators are not one for subtlety and are the same all over the world. Always ready to raise exceptions.
A thousand doubts. None of which unveiled behind an iron curtain erected by all sides.
The question: will Honda replace Marc Marquez or not for the start of the season?
But the question always remains the same: will Honda replace Marc Marquez - who will probably miss both the Sepang tests and the first race in Qatar - or not?
A look at the calendar can help answer this question: the shakedown with the test riders will probably take place from February 14 to 16. The official riders will then follow from 19 to 21, while the tests in Qatar are scheduled for 10 to 12 March, and the Grand Prix will follow on 28 March.
These first three events could be followed by the designated test rider, Stefan Bradl, although the German former Moto2 champion is unlikely to be able to take part in all six days, an extremely tiring schedule.
The possible answer: Marquez might only miss the tests and the Qatar GP
In any case, this would not be a problem and would allow Marc to have almost another three months to recover from the last operation, which was carried out one month ago, on December 3, in Madrid.
Marquez, therefore, could reasonably miss the first Grand Prix as well as the first two tests. And bearing in mind that the next two, Argentina and the United States, have been scheduled, respectively on 11 and 18 April, more for the honour of the signature than anything else, he could think about returning to the track in time for the second - real - Grand Prix. Unless Dorna decides to replace at least one of the two with Portimao.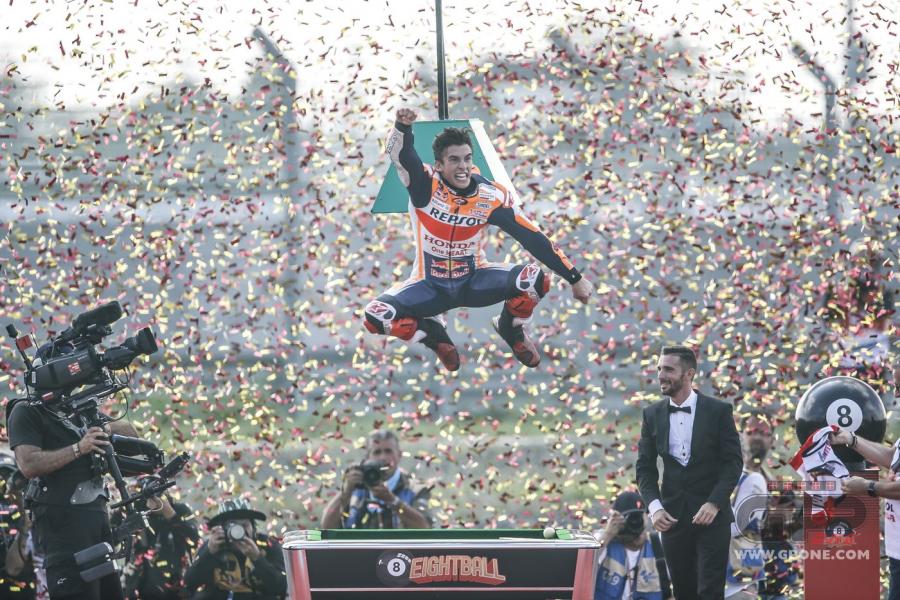 The second possibility: return at Mugello, a full six months after the third operation
At best, therefore, Magic Marc would miss only one Grand Prix, having had five months to recover. At worst, two or three. But would this really be the worst prospect? Certainly not: the Spaniard could also decide to skip the entire first part of the season and return at Mugello at the end of May, on the 30th. In this case, he would have had a full six months to recover from the accident.
Taking into account how it went in 2020, the world championship would only be partially compromised by his no-show at five Grands Prix, which however as we have seen might be less.
In view of these considerations, would it make sense to introduce a variable like the one put forward yesterday by Battistella with a fifth Honda-HRC for Dovizioso?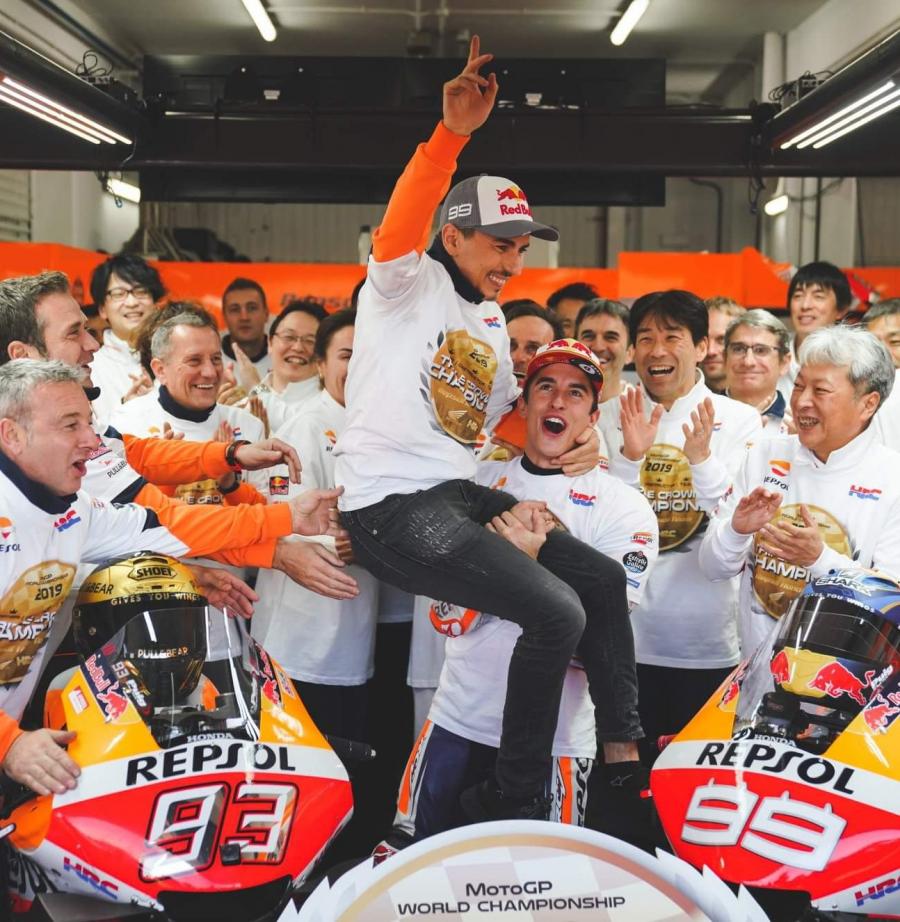 Beyond all reasonable doubt: Dovizioso's gamble to win immediately on the Honda
Maybe not, unless it is assumed - if possible - that this super wild card were to be a winner straight away. In short, the expense, and the risk, would not be worth it considering that Marquez would still race at least 15 Grands Prix, if not more. And taking into account that Cal Crutchlow, Takaaki Nakagami, Alex Marquez - not to mention Jorge Lorenzo - have all tried with the Honda, without being able to win
Dovizioso, Honda and the 'freelance' solution: a winning choice in any case and for both
The 'freelance' solution, on the other hand, would be a welcome idea, considering Dovi's experience, and the technical information he could bring, but it seems that the man from Forlì does not even want to take it into consideration. It is a leap into the dark that is difficult to win, but in a certain sense it is the same policy chosen by Andrea first with KTM and then with Ducati itself. It's either that or nothing...
This explains the reason for Honda's silence: they would have to convince someone very high up to invest a lot of money - we are not talking about a retainer, but an entire team. What sort of figure are we talking about? Let's hazard a guess, at least 25 million euros.
As is often the case, following the money often provides the solution to the most intricate of mysteries. How and where to find this mountain of money?
Share