Jack Miller: "Vinales has a long-stroke engine, it does fewer revs than mine"
Jack: "Maverick has the heart of a snake, but I reach 200 beats before the lights turn off." The use of heart rate monitors reveals interesting details on the physical conditions of riders.

Submitted by

Paolo Scalera

on Sat, 05/09/2020 - 14:39
Share
On August 22nd, I made this observation on my Facebook profile when watching the Austrian Grand Prix on TV: a very personal consideration regarding heart rates during the FP3s, as long as the heart rate monitors are working well. Miller's 185 beats when he fell are okay. Many years ago, when testing with Corrado Catalano during a fall at Misano, his heart rate was at 200. Jack's 161, on a straight stretch, is definitely too high. Adrenaline or fatigue could be the possible causes. If we compare those with Vinales's 124, the difference is unfathomable. As any athlete knows, keeping your heart rate within a certain frequency not only affects performance but also the ability to react to other stimuli."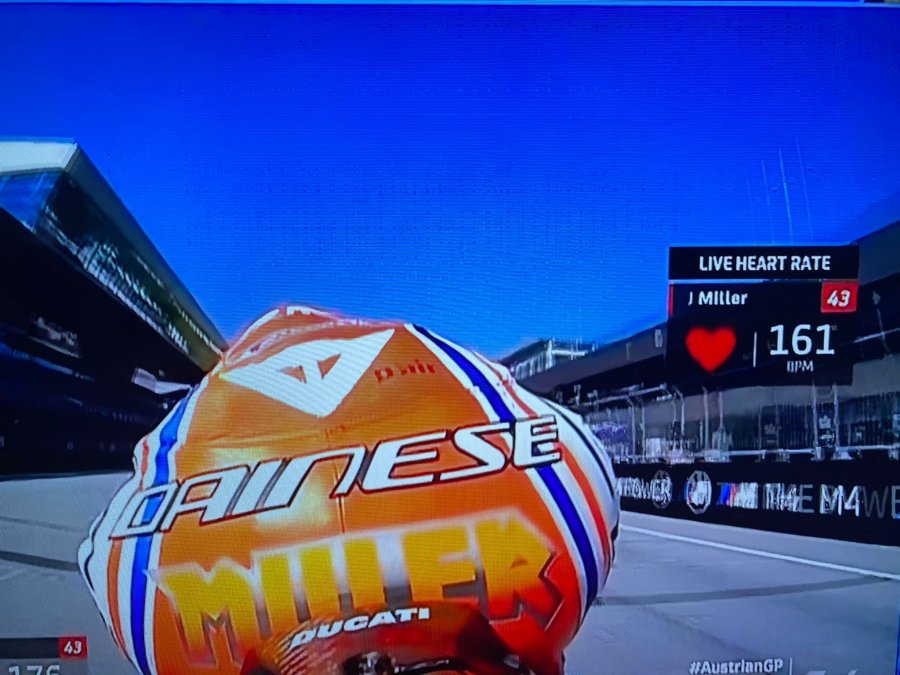 It all stemmed from the fact that Dorna decided to monitor the two riders by making them wear heart rate monitors. Is that sensational news?
Not at all on motosprint, more than 30 years ago. I had made Corrado Catalano and Fausto Gresini wear two heart rate monitors. To avoid electrical interferences, we "wired" them under their suits and, like I said, Corrado fell with a peak of well over 200 beats. Something that would proably make anyone pass out, or make a 41-year-old athlete like Valentino Rossi feel his heart in his throat who, following the well-known rule of the 220 minus your age, should never exceed 180 beats per minute in stressful conditions.
Unfortunately, the Covid-19 situation prevented me from pursuing my curiosity. Had I been on the circuit, I would have certainly asked both the Australian and Spanish riders their respective training methods, because  Maverick is certainly bradycardic, but Jack definitiely didn't train enough in the past. Even if Vinales' bradycardia - which means that your heart beats at less than 60 per minute at rest - is full-blown, since his heart ratee seems to measure just 40!
This, however, not only intrigued me, but also Miller who, when replying in an interview on Crash.net, joked about it: "I don't know what Vinales is, a snake or something, or his heart isn't working!" Jack said jokingly, and then added: "I'm sure my heart wasn't even at its best high when I did those rounds. I never reached 200. I think my maximum in a test - and that was 3 years ago - was 199. If I train on a bicycle, I'm at 175-180. I think the best I've had on a bicycle was 188."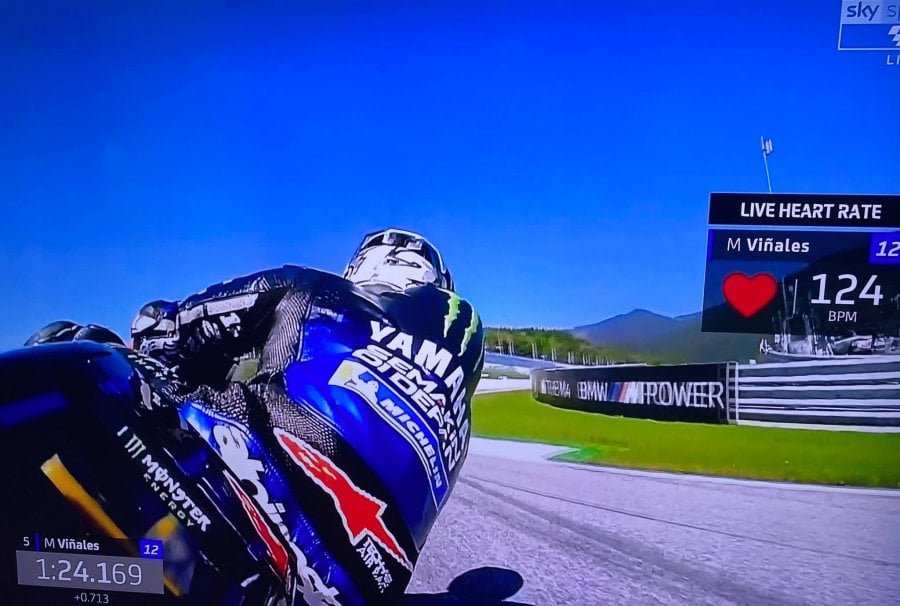 When asked about when his heart beats at its highest, Miller had no doubts.
"I think both at the start of the race, the lights. And if you're battling it out, especially in the first two laps, it skyrockets. I know that with a dirt bike it stays around 172. And that's my normal average for a 25-minute workout bike. Like I said, it's not like it comes out of my butt or something, it's just that Vinales is a bit like a snake! His doesn't working like mine... His has a longer stroke, with fewer revolutions per minute!"
Jack'smotoring comparison was a good one. In fact, short-stroke engines have higher revs, while long-stroke engines have less revs. And that's why the MotoGP regulation has set a stroke ratio of 81X48.4, in order to avoid engines that are too fast when it comes to maximum engine speed, relatively speaking...
And this is where this digression ends, with a consideration regarding the MotoGP teams that, when compared to football teams, are light years away when it comes to the physical condition of their athletes who get paid good money. If they checked their physical conditions more often, riders could definitely improve their performances as well.  Gone are the days when champions were all talent and courage!
Share