Marquez and the broken titanium plate: a semi-serious story of a drama
They cost between 20 and 100 US dollars, discounts for quantity, and they break. Some are made in China ... Mir & Co. should have provided fatigue resistance tests to Marc and Honda. That's the way it is in racing…

Submitted by

Paolo Scalera

on Thu, 06/08/2020 - 18:13
Now we can all breathe a sigh of relief: Marquez was not forced to miss three more Grands Prix, Brno and the two in Austria, because he pushed his luck too much in the Andalusia GP. No, it was simply bad luck. A banal domestic accident.
This was revealed to us by the HRC team principal.
"As you know last Monday Marc had a second surgery on his fractured humerus that was caused in the Grand Prix of Jerez. A domestic accident in his house, opening a big window - not exactly a window, more like a big door - created a big pain that broke the plate. This is what they saw after the incident. Probably due to the stress of all this time, this thing happened but it's clear it happened after the Grand Prix."
Just as well we've got Alberto! His revelation allowed us to delve deeper into a subject that we knew nothing about. A search, even a superficial one, with Google was enough to discover that titanium plates really do break!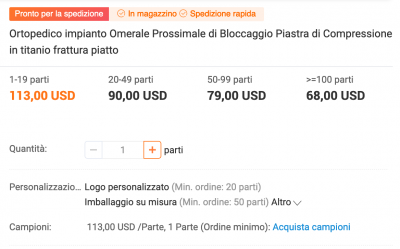 On closer inspection, we found out that there are numerous legal cases brought against hospitals or doctors for having implanted plates that are too weak or even defective. We shouldn't really joke about it too much, but a lot of the manufacturers are Chinese!
As they say, you shouldn't skimp on quality, since they cost from 20 to just over 100 US dollars. In short, it's not 'rocket science', and even for someone like Marc Marquez, what would it have cost him to give Akrapovic a call!
Let's not joke about it however, even if these dissertations of ours come after very few words from Puig, whom we esteem a lot, even if maybe we didn't appreciate him very much when he lied to his own rider, Dani Pedrosa, hanging out a board that didn't tell the truth about the actual gap accumulated in a Grand Prix raced in the rain, pushing him harder and harder until he crashed. It can happen that you overestimate something…
And in this case, of course, someone overestimated. Not Marc, because a champion has an in-born nature to try, but at least those who were by his side, because to say after, as Alberto did, that the doctors lied to you when all you need to do is just search the Internet and find a myriad of cases of broken titanium plates with related legal consequences, well then it means that someone is not doing his job properly.
"Marc always tries to follow the doctors' indications and his feeling of his body and he went to Jerez with the consensus of all the doctors," declared Puig. "They didn't expect that this plate was broken, and that's what they told and informed the rider and the team, because in case they didn't inform this, Marc would never have tried and Honda would never let him try the bike. In any case things happen and the positive point is that it happened in his house, not in Brno here or in Austria because that could have massive consequences for him."
Incompetent doctors or, worse still, anxious to replicate one of the miracles of the incomparable Doctor Costa?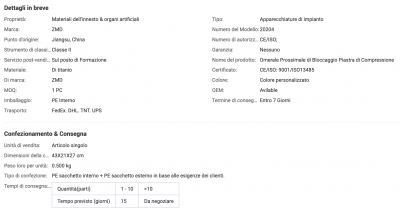 Well, thank goodness the plate didn't break while he was driving his 280 hp RC213-V! Instead he did it by opening a window. A big window. A skylight. In Italy we have the excellence of Velux, would you ever think of filing a small lawsuit against the disgraceful company that made that window? It was definitely not a Velux…
But then, since until the day before Marquez was posting pix and vids of himself on social media while exercising with his right arm in order not to lose muscle tone, was it a jerk, a twist, a brusque movement that broke the plate or did the break come about 'under stress', as so often happens in racing?
Because in this case - Puig rightly said - the doctors would have had to inform Honda, his manager and the rider himself about the level of load the titanium plate could have been subjected to.
Or maybe it should have been Honda to do it, perhaps by getting hold of an example of the plate and stress-testing it?
In this way it could have said to Marc: you can do reps with, say, 10 kg dumbbells, but no more than 20 reps at a time!
You can believe us when we say that we would really have preferred not to know the reason for the plate breaking.
Sometimes we just need heroes...
DISCLAIMER: Seeing as the internet is full of virologists and, more recently, explosives experts, we do not doubt that there may also be any number of experienced traumatologists with experience on titanium plates, so, yes, there is some irony in what we have written…
P.S. The photo is just for captioning purposes, Marc's plate wasn't like that, but maybe it was. Except that the other one was a colour drawing.