The F1 Bahrain GP behind closed doors: an example for MotoGP
The second Grand Prix of the Formula 1 season will take place behind closed doors. A way to keep the show going so as not to penalize sport and the economy that keeps it alive. An example to follow

Submitted by

Paolo Scalera

on Sun, 08/03/2020 - 15:12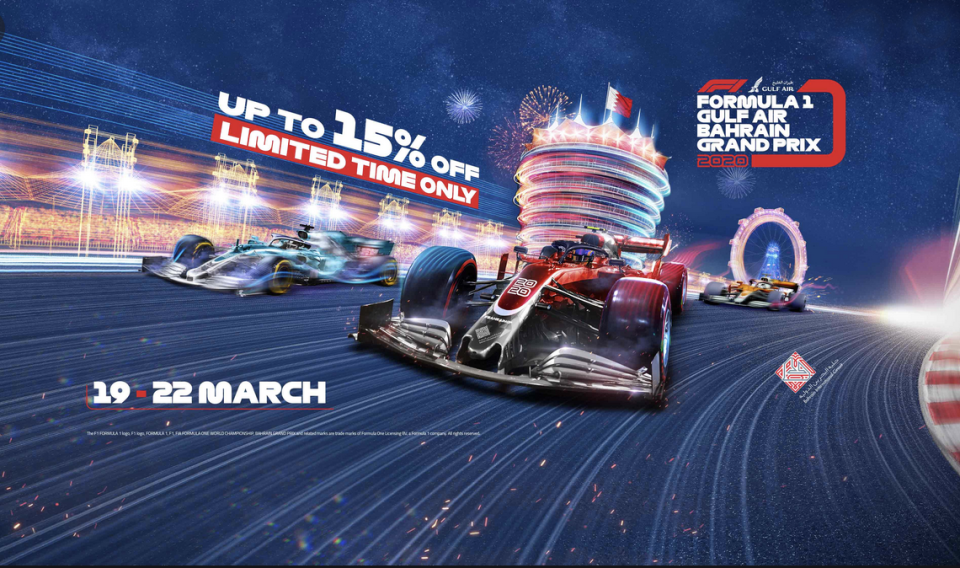 "With great power comes great responsibility" (Superman). If we look at the meaning of this sentence, one could say that even the organizers of large events have great responsibilities.
Towards the public, the fans, but also the industry, of course, because stopping would not make sense.
So, after the football matches, Formula 1 is also adapting and Bahrain, a few days after announcing a halt on the sale of tickets, has now communicated that the Grand Prix will be held behind closed doors and will therefore only be a television event.
 "In consultation with our international partners and the Kingdom's national health Taskforce, Bahrain has made the decision to hold this year's Bahrain Grand Prix as a participants-only event. As an F1 host nation, balancing the welfare of supporters and race goers is a tremendous responsibility. Given the continued spread of Covid-19 globally, convening a major sporting event, which is open to the public and allows thousands of international travellers and local fans to interact in close proximity would not be the right thing to do at the present time. But to ensure that neither the sport, nor its global supporter base, is unduly impacted, the race weekend itself will still go ahead as a televised event."
It might be a coincidence that Bahrain's decision was made a few hours after the Italian announcement that it had placed many regions in an area defined as 'orange', including Modena, the home of Ferrari, but it still seems to us to be an excellent move.
As well as the Qatar GP, which will be run today in reduced form with only Moto2 and Moto3 on the track, due to the arrival restrictions for Italians and Japanese citizens, F1 will start regularly in Australia on March 15, but the next round, on March 22, in Bahrain, in fact, will run held behind closed doors.
One could argue as to whether or not it is a good idea to have a sporting event held behind closed doors, given that sport was born to be shown to fans.
One could add that for the sportsman himself it is not the best to race, jump, drive, without the surrounding public to spur him on, but it must be agreed that this is the lesser of both evils if compared to bringing a halt to the sport altogether.
A few days ago Carmelo Ezpeleta, CEO of Dorna, expressed a negative opinion about holding Grand Prix races behind closed doors, reiterating, however, that he wanted to do everything possible to save the championship with as many races as possible, but we think that he will change his mind soon if this in the end is the only sustainable option.
What the LA Lakers star LeBron James said: "I play for my team-mates, I play for the fans, that's what it's all about. If I show up to an arena and there are no fans in there, I ain't playing" is wrong. The audience is also television, newspapers, the web.
Something will certainly be missing if motorcycle racing should also be forced to make a similar decision, but as they say in dialect in one of the affected areas of Italy, in which Valentino Rossi also lives: "rather than nothing, better rather".
In this case, the 'rather' is the whole social and economic world that moves around Grand Prix racing, which is indeed a sporting event, but which brings with it a significant turnover. Especially in a sector in which - insiders know it - a large part of the profits depends precisely on being able to move the whole bandwagon.
For this reason, even though we understand that we are imposing a sacrifice on those who experience Grand Prix racing, rightly, as a party event to participate in, we think that the choice of Bahrain is correct.
It is one thing to 'filter' a thousand people, another thing to deal with tens of thousands. We are living through calamitous times, something that we have virtually never experienced in the modern era. Sacrifice is right, dumping everything is wrong.