Dani Pedrosa: Rossi and I need to reinvent ourselves
"We race against 20 year-olds who have been dragging their elbows on the kerb for 10 years. I've never asked for favouritism, but it is true: I'm light for a MotoGP bike"

Submitted by

Paolo Scalera

on Fri, 07/04/2017 - 16:39
Share
Of the riders in the world championship title hunt, Dani Pedrosa is not to be underestimated. He missed the 2006 title in his rookie year, but there has not been a season since when he was not among the protagonists.
In Qatar he began with a fifth place finish, just a few tenths behind world champion and teammate, Marc Marquez.
Three world titles, one in 125 and two in 250, 52 Grand Prix race wins, including 29 in the premier class, 144 podiums (103 in MotoGP), Dani is a champion who races and wins in a category which – physically speaking – is not his own. This year he will have Giacomo Guidotti alongside him in the garage and, acting as his personal assistant, none other than Sete Gibernau.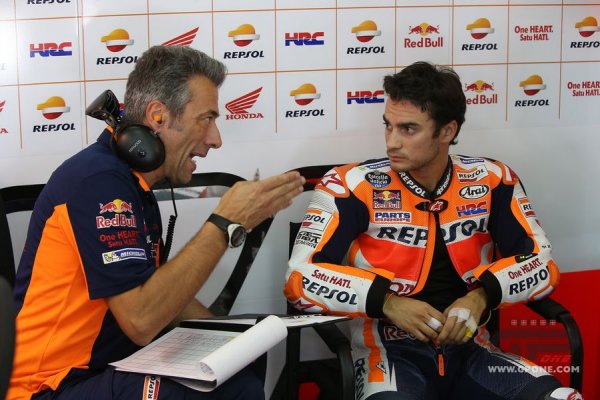 IN THE RING AGAINST THE HEAVYWEIGHTS - A metre fifty tall and weighing 50 kilos, the rider from Sabadell races riding a 160 Kg bike. A bit like a featherweight challenging a heavyweight boxer.
In the past, Pedrosa would have been king of the small and medium-sized categories, as was his compatriot, Angel Nieto. But times have changed and from win to win, Dani has made it all the way to the premier class.
"I was very young when I discovered that I had a bit of talent – he recounts – At that time, in the early nineties, I was five years old and yes, I watched the small engine categories because there were Spanish riders, but I rooted for Rainey, Schwanz, Lawson and Doohan. It was the era of the 500 class. It fascinated me more than any other sport."
In the past, Pedrosa would have been a rider within the norm. The 500 bikes weighed 115 Kg, and the champions were all quite small. Today, height and weight help to control 280 HP beasts.
THE LITTLE GIANT - "Well yes, I have a bit of a disadvantage. I was much more comfortable when I was racing in 250, a bike more my size, but I never asked for a rule change to have, like in Moto3, the sum of the bike and rider weights. It would not be fair to the others. I am the only small and lightweight rider on the starting grid. At one time there was Capirossi too, but he is much stockier and heavier than I am. Over the past ten years I have tried everything. I trained hard to put on muscle mass, but in the end, if you gain strength, you lose agility. The compromise is... the way I am. In the past this problem did not exist, because the bikes were not so powerful and the tyres were what they were, but these days... to be at this level, you need to sleep well, eat well and not party much. An athlete's life, but that means that I also feel even the slightest change in fitness."
And then there were the accidents. Because when a heavyweight – a MotoGP bike – lands on top of a featherweight, it hits hard.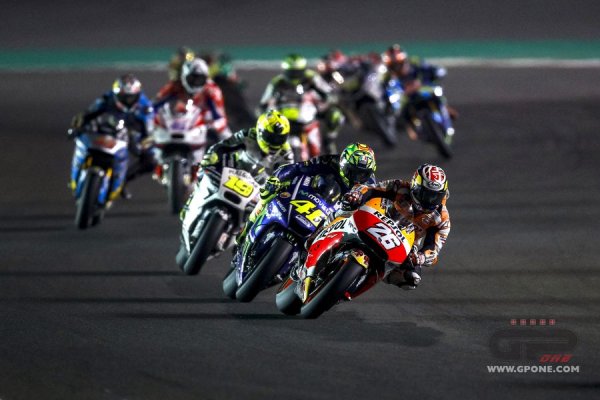 ALONE AGAINST THE PAIN - "More than one person discouraged me because I had a lot of injuries. I recovered easily from some, but it was not the severity of the injury that left a mark so much as the moment. Maybe I had already hurt myself previously and, still not fully recovered, I would take another blow, maybe not so hard, but it would come when I was already psychologically tired. In particular, I suffered a lot in 2011, when I crashed with Simoncelli, breaking a collarbone again, because I had already had a similar accident seven months before that. And then in 2015 when I came close to retiring because of a problem with my forearm muscles for which they couldn't find a solution."
Surgery after surgery that did not keep Pedrosa from continuing to play his role as a protagonist. And improving.
DANI AND VALE: THE DINOSAURS OF MOTOGP - "My riding style is a bit old school. At 31 years of age, just like Vale at 38, we race against 20 year-olds. They are coming from four-stroke bikes since they were small, not from 2-strokes like us. They have always ridden heavy bikes with different tyres and they've been dragging their elbows on the kerb since the promotional cups. This is why we need to reinvent ourselves. We need to abandon our old school riding style and embrace the new. It is difficult because we have been here in Grand Prix Motorcycle Racing for a long time and then, while you are in a transition phase, they change the tyres from Bridgestone to Michelin and you have to reinvent everything all over again."
With a lot of pressure on you.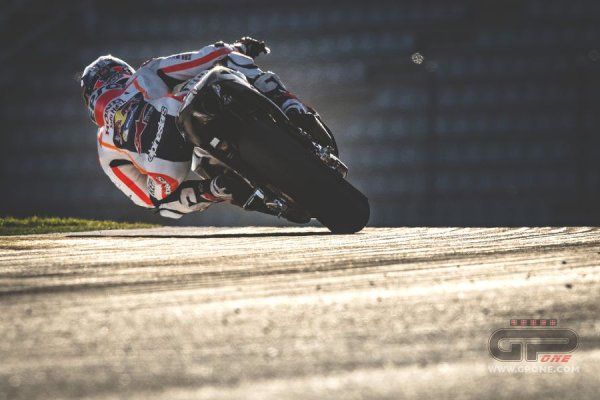 THE EXAMPLE OF NICO ROSBERG - "Yes. Years ago there were not that many journalists. These days, with the TV and social media, information travels fast and goes everywhere straight away. There is a lot of pressure and it increases every year. Did you see Nico Rosberg? He decided to retire. Stress is a very important factor these days: the human body has not progressed quickly enough to be able to withstand it…"
Dani is very analytical. His opinions on some of the best riders of the decade, his former teammates, are illuminating.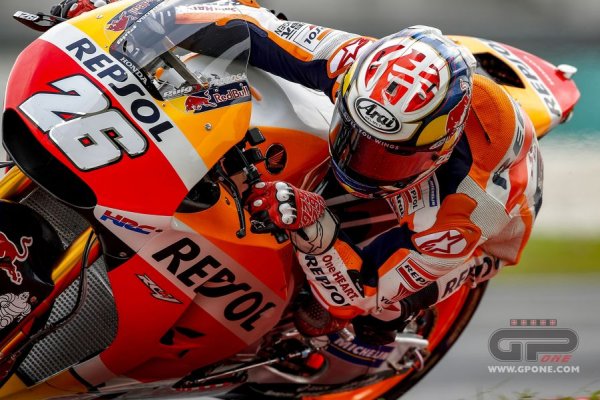 ALONGSIDE MANY CHAMPIONS - "My first teammate was Nicky Hayden. Very strong mentally. He did not care if you were a half second faster than he was in practice. On Sunday, he was going to be there anyway. Casey Stoner, a phenomenon. He did not need any routine. He got on the bike and was able to go at 100% straight away. With Andrea Dovizioso I remember his serenity. He never gets stressed about what others are doing. It is impossible to get him out of his comfort zone. Marc Marquez is a sponge. He learns a lot from others, drinking up all the best parts."
A vampire of speed. And then there is Rossi. He has been a rival for more than a decade and – miracle of miracles – one of the few with whom the rider from Pesaro has a good relationship.
"Valentino's strength is that... he is Valentino. It's difficult to explain. He is strong in close combat, but more than anything it is his mentality that is the winning factor. For him, third is better than fourth and second is better than third. He never gives up."
And coming from Dani, the little giant, that is a true compliment.
Share