Andrea Dovizioso wants to race and, besides his passion for motocross, he is training for it. He is ready: should a call come through, all he has to do is get on the plane and put on his leathers. Maybe he has it already ready: a beautiful black Alpinestars race-suit (like the black horse galloping towards a new adventure) ...
"No, none of that - confessed with a laugh Simone Battistella, manager of the man from Forlì, whom we reached by telephone in his London office - if it had happened, you would know it because this sort of news moves quickly. The technical sponsors have to be involved, so the word gets out. There is nothing. There are no dealings. As I said Andrea is training because he's taking this motocross thing very seriously, so he trains every day. We are simply here waiting to see if, on the part of Honda, there is any availability. Yes, I recently talked to some people in HRC, but we just exchanged a Happy New Year ".
So all is quiet… and everything is moving…
"Yes, Andrea is in shape. I know he wants, he would like, to race, but not on a 'freelance' basis. To be honest we have never even talked about that type of situation. I don't even know what Marc Marquez's real situation is. We have to see what information they have in hand, ours is too limited. In any case Dovi is 'in the pits': it is not that he is the subject of contention for two or three teams, so maybe there is not even all this hurry to decide. However I don't think we will go too far, sooner or later something will be known"
But Carmelo Ezpeleta, for Dorna, spelled it out clearly: there can't be a third bike. Is there a sort of stand-by?
"No, as I said I spoke with some people at HRC, if they wanted to tell me something they would have told me… but they just wished me well. We have no news and we have no news to give. At this point, it is us who would like to know: what does Honda think? "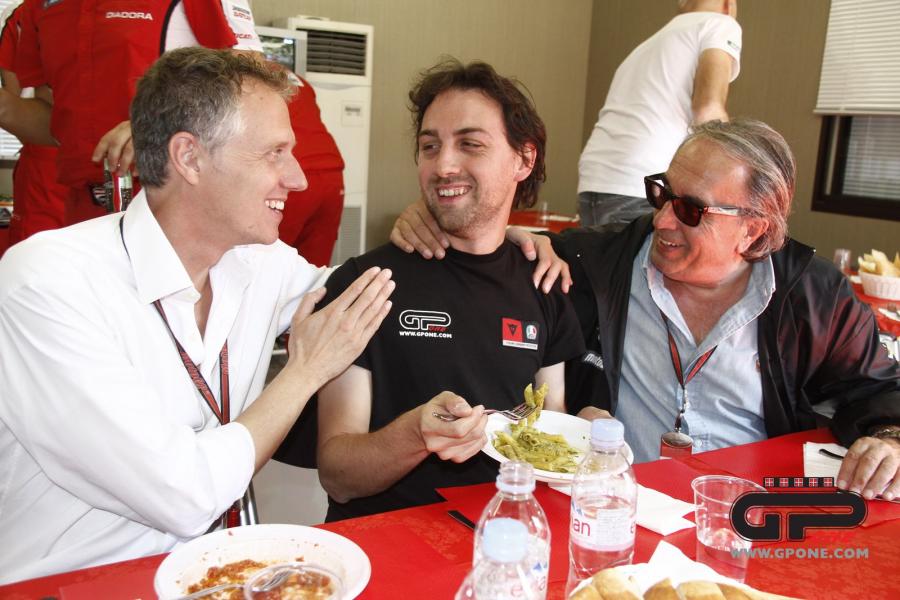 You could have asked them ...
"But no! We have an interest, it would have been bad to do that ... It's all a bit strange. Maybe even in Honda they don't know exactly how things are and are waiting ".
And if a call arrives, as we said before, on a 'freelance' basis?
"I doubt that Andrea wants to do two or three races. We said that there can't be a third bike of the Repsol-Honda team. I don't know if there is any way out. It is not clear, however, if there can be a third Honda bike, outside the team, in practice a team of only one rider in reality, because in a certain sense it would change the internal equilibrium. I don't know the regulations on this, so I can't give an answer. I don't know if this sporting rule exists or if it's just a matter of a commercial agreement. What is certain is that there should be some sort of agreement…".
It's natural. MSMA will have to agree and certainly also IRTA. This 'one man band' should not have subsidies from Dorna as it would affect the total budget that Dorna pays to the teams. I have a suggestion for you: Andrea Dovizioso could do like Ayrton Senna who, after not agreeing with Ron Dennis for the whole season, got paid GP by GP.
"No, that was a different situation. At the time I was working with Julian Jakobi, of Stellar Management, who followed Senna. The problem then was the budget: there was not enough to complete the season, so Ayrton ran on a 'freelance' basis. Even at Imola he almost didn't show up, he arrived virtually at the start of practice with jet-lag because a payment only arrived at the last moment. But both parties wanted to race together ".
However, this could be the solution: a team only for Dovizioso. One more Honda to sponsor without a Dorna-Irta contract. It would start with a sponsorship package and try to find the rest of the budget as it went along. Difficult, but not impossible. What is certain is that, as Battistella says, the uncertainty cannot last much longer.