A practically perfect year is ending for Andrea Locatelli, who in 2020 made his debut in the production-based World Supersport championship, winning the title, beating all the records in the category and earning promotion to SBK in the factory Yamaha team alongside Toprak Razgatlioglu. Going from the world championship to the Superbike paddock has certainly been a great leap, managed in the best possible way as the results have shown, what will the transition from SSP to SBK be like?
"I felt really good at the Jerez tests - Andrea told us - I still have to accumulate some experience because I am heading towards a new world. In Supersport I used a lot of the experience gained in the Moto2 world championship, now everything will change ".
Are you expecting a leap similar to the one between Moto3 and Moto2?
"Yes, even if the gap I noticed between the R6 and the R1 is smaller than the one I noticed between Moto3 and Moto2. The difficulty has increased by about 20%, also because the weight of the bike is the same, the 1000 accelerates a lot but thanks to the electronics you don't notice a great surge. I felt new sensations on the R1, especially as regards the speed on the straight, it's an emotion to ride it but I felt at ease right away. As I said before, there is still a lot to do, I have to change my riding style a bit because you get the best out of the R6 while cornering while the R1 has to be straightened out first in order to make the most of all the power available ".
What were the stages of this promotion? At some point in the season, did you think you might not be able to join the factory team after Gerloff's good results?
"Everything was possible and right until the very end I did not know where I would go. I was the first to go out on a limb immediately, when I learned that van der Mark was leaving, I started dreaming of that place, then I think I deserved it for what I did in Supersport. I pushed hard to go to the factory team but without taking anything away from the GRT team, Gerloff did well in that team and could stay there. I didn't know anything until Magny-Cours, on the Sunday of the race I was forced to retire and I thought Yamaha needed more time to decide, but in the evening Dosoli came to the garage and together with the President and Paul Denning they told me that I would be became an official rider. It was strange because I was down in the dumps for the race and I also thought that that result could change everything, then my morale changed. "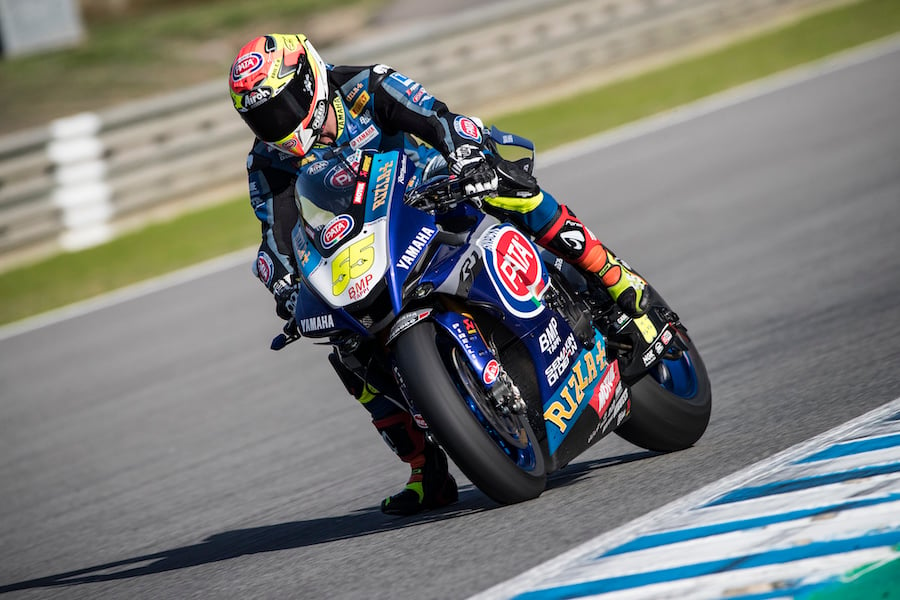 "Toprak suffered from the heat but will be up at the front in 2021"
Why do you think they chose you?
"I have to thank them because they believed in me last year after Moto2. I think this move to SBK in the factory team is a recognition of the good work done in Supersport, I am a young guy who is improving, they wanted me on board in the project, me and Razgatlioglu will be the youngest team in the championship".
Toprak is a rider of your age (you were even born on the same day) but he has more experience in SBK. Do you think he is ready to win the title?
"He has a great talent but in 2020 he found himself in difficulty in some situations, especially because of the heat. 2021 will be a more normal championship and between July and August there will be the break that will make us avoid the high temperatures, so I think he will be up at the front and fighting. I don't know if he will win, I also hope so because it would be nice to see a young guy win and carry out a generational change ".
And what are your goals for your first season in the category?
"I have never overreached when it comes to goals, but the fact of having won the world championship gave me self-awareness. What I want to try to do is score several podiums, even if it will be difficult at first. It would be nice to finish in the top five of the championship, I don't know if it will be feasible but I aspire to this ".
"San Juan looks like a nice track to me, we'll have fun there"
And about your opponents? Do you think it will be a fun championship?
"Absolutely yes, Redding I think he's ready to win, there's no need to say anything about Rea. Then there is Rinaldi, he has grown a lot in the last year and I think he can improve even more in the factory team. Van der Mark could go very fast but we have to see how he will adapt to the change of the bike and how competitive the new BMW will be. Lowes with Kawasaki and one more year of experience will certainly be able to do better than 2020 and then there's also Davies, who has found a seat and will give us a good championship. "
The San Juan track in Argentina should return after a year of absence, a new circuit for you as well as the one at Lombok in Indonesia but that will be new for everyone. What do you think about it?
"San Juan seems like a nice track to me, seen from the television. A few years ago they didn't have anything good to say about it because they had big problems with the asphalt, but I think we can have fun there".