As the year draws to a close, it is time to take stock of the situation. Also for the riders, who finished their championship a few weeks ago. Carlo Pernat, together with Paolo Scalera and Matteo Aglio, took the chair to hand out passes and fails for the protagonists of the MotoGP.
The Italian manager, as always, did not make any concessions, marking down the riders with a lot of fails and few passes. Above you can see the full video, while below you can hear the opinions of Professor Pernat, from last to 11th place. For the Top 10 you will have to wait a few more days.
"Savadori on remand, I have no elements to promote him"
"Lorenzo Savadori gets put on remand. I realize that it was a debut for him, I understand the problems with the bike, but he didn't demonstrate anything to earn him a pass. There is a chance that next year he may be the second Aprilia rider, I have no other elements to judge him, so I'm putting him on remand ".
"Pirro was unable to sort out the Ducati"
"Based on the results achieved by Ducati this year, as he is the tester, Michele Pirro gets a fail. His task was to sort out the bike and he didn't succeed ".
"Smith missed the opportunity to prove that he is still a top level rider"
"Bradley Smith clearly gets a fail, because he had a big chance: to show that he is still a rider of a certain level. He did a championship that was totally futile, not even giving indications, and he always finished at the back. He wasted a good opportunity ".
"Lecuona should have stayed another year in Moto2"
"Iker Lecuona wasn't ready to go to MotoGP yet and he didn't demonstrate anything except some crashes. A total fail, he should have stayed another year in Moto2 to gain experience ".
"Bradl gets a pass: Honda's progress is also thanks to him"
"I'm giving a pass to Stefan Bradl because he found himself as the only Honda test rider and if the bike worked out OK it was also thanks to him. He managed to make the Honda rideable by everyone ".
"Crutchlow was not a real rider"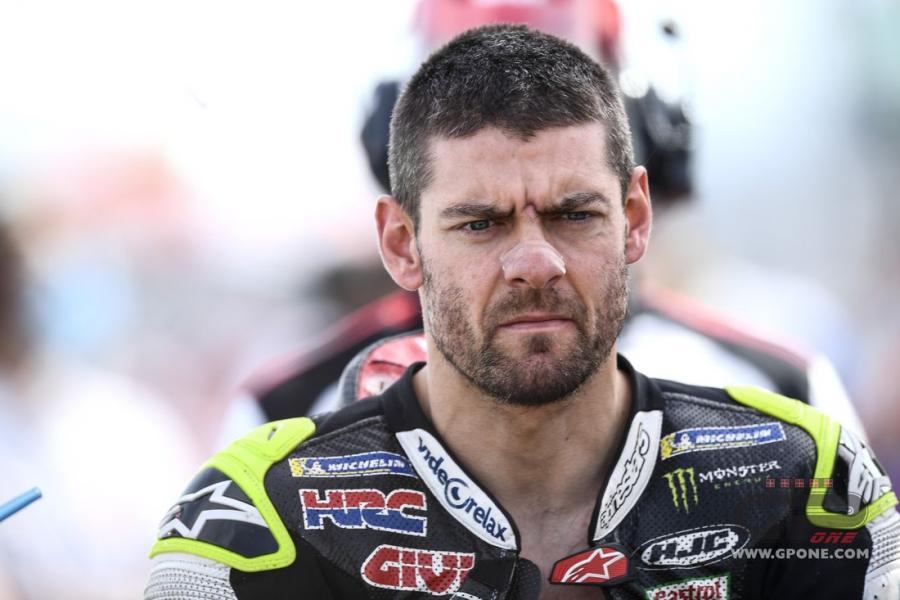 "Cal Crutchlow deserves a clear fail. He never had the bike really in his hands, he rode badly, he wasn't a real rider. He has his excuses, but I mark him down as a fail ".
"Rabat? A bit player, I give him a total fail"
"Tito Rabat looked like a bit player so I give him a total fail. If we have to talk about this year it is a total fail, even if I am very sorry for him because these have been the end credits for more than one season now".
"Aleix Espargarò gets a pass for how much he suffered, but a fail for too many crashes"
"Aleix Espargarò gets both a pass and a fail. A pass because he has been in Aprilia for many years and he has suffered things that are neither in heaven nor on earth, he put his heart into it. A fail because he crashed so many times when he could have brought the bike to the finish line ".
"Bagnaia on remand, and in four subjects"

"Pecco Bagnaia is on remand for four subjects, which is the maximum and that's too many. To get a pass next year he will have to work hard".
"Rossi gets a fail: I no longer want to hear him say he's happy about a 12th place"
"I'm a Valentino man through and through, but this year Rossi gets a fail for what he didn't do and above all for that latest declaration from him. He said he was happy with a 12th place close to Vinales and Quartararo, I don't want to hear Valentino say things like that anymore ".
"I didn't expect Alex Marquez to take a step back at the end of the year"
"Alex Marquez on remand. After two podiums he made a leap in quality, so in the last few races I was expecting a big improvement, but he went backwards. He didn't convince me that he had a similar end of season to the beginning, it means that he is still not in good shape. "
"Zarco is eternally on remand"
"Johann Zarco is eternally on remand; he has never obtained a pass or a fail. He looks like an ectoplasm, sometimes he goes well and sometimes he goes badly ".
"Petrucci was unrecognizable, he looked like someone else"

"I'm sorry but Danilo Petrucci gets a total fail from me. He was not the rider we knew, nice guy and with the desire to emerge. He did not find the required stimulus for revenge against Ducati, he was unrecognizable, he looked like someone else ".
"Binder on remand, but with honour"
"Everyone was always saying that Brad Binder was a phenomenon. He won a nice race, thanks also to the KTM, but otherwise he didn't convince me, so he gets put on remand, albeit with honour ".