There's something new in the Aprilia School of Champions, which aims towards growing and nurturing young talents in Italian motorcycling.
After the success of the FMI (Italian Motorcycle Federation) Aprilia Sport Production Championship – which made its debut during the 2020 season, when young riders, starting at the age of 11, were able to become familiar with a real racing bike – Aprilia and the FMI have launched the new Aprilia RS 660 Trophy for 2021.
A single-brand trophy dedicated to the new twin-cylinder Aprilia RS 660, which has just arrived on markets worldwide.
Starting from the base of an extraordinary bike, Aprilia Racing has created the Trofeo version of the brand new RS 660.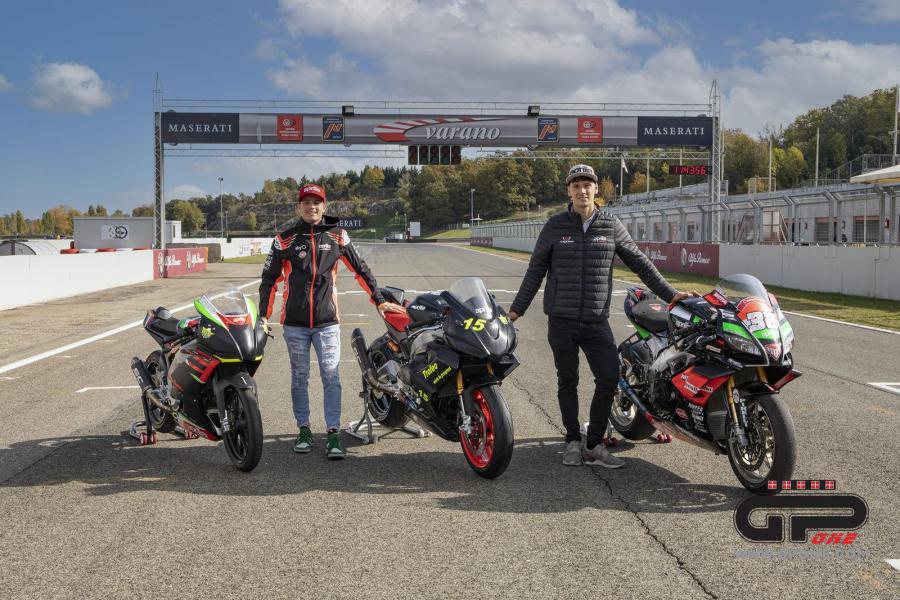 The Aprilia RS 660 is a motorcycle that, even in its road version, guarantees maximum riding pleasure thanks to a rigorous frame, in a perfect Aprilia style, and to the new 660 cc twin cylinder with a record power of 100 hp.
An easy, light, and very fun-to-use bike that will  make new and young generations of motorcyclists fall in love, and that, in its track version, will be an ideal bike for guiding young riders, used to a low displacement and power, towards more performing vehicles, favoring and accompanying their growth in races and in  managing an entire championship.
Thanks to its racing components, as compared to the street version, it weighs less ( approx. 150/160 Kg ) but with an increase in power that will exceed the threshold of 100 hp.
More extreme and sharp, but always extraordinarily intuitive, the RS 660 Trofeo will allow riders, 15 years and older, to test themselves with a vehicle that has a favorable weight/power ratio, in an actual single-brand where they'll be able to bring out  their skills and start building a competitive future.
Registrations will start January 2021