Rea always wins and has been doing so continuously for six years. In this period of time, however, he's had to, more than once, endure the weight of objectively more performing bikes than his ZX-10RR. So, over the seasons, it seems that the rider from Northern Ireland – along with and thanks to his team – has made the real difference in the Superbike, always managing to get the most out of a bike that was perhaps not the best on the grid when it comes to consistency and experience. The clear confirmation of this hypothesis was the 2019 season, when Johnny won the world championship by losing all the first eleven races, but always finishing second, and once third, behind Bautista's Ducati,  arriving with great fanfare from the MotoGP to bring the world championship of derivatives to Borgo Panigale.
And it was precisely the Panigale V4 R and, subsequently, the Honda CBR Fireblade, which were the breaking point for a category that seems to be increasingly conforming to the MotoGP, also when it comes to technical solutions. The derivatives, therefore, have taken a turn aimed at maximum performance. They won't be prototypes, like the older ones, but close to it. This is an iconic photo of Jonathan at the Jerez tests in January, at the first official release of the Honda CBR 1000 RR-R. The six-time world champion was there, like a fan or journalist, enjoying and observing an engine – that's among the best in the category – warming up, and maybe thinking about how to convince his factory to design a similar one. Let's be clear, motorcycling is a short-blanket sport: if you pull too much on one side, you end up not being protected on the other and, in fact, the Ducati and the Honda are not as manageable as the Kawasaki, but the technical gap seems too big by now.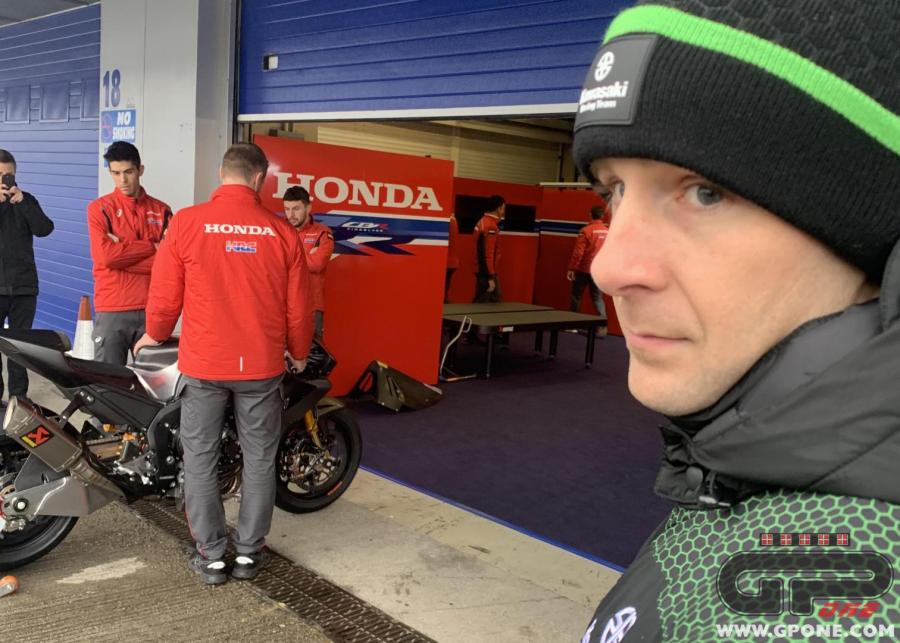 The temporal proximity of the presentation of an updated ZX-10RR with Rea's "lifetime" renewal with Kawasaki was too important a clue to be considered a mere coincidence. So, after a world championship that was easily won, compared to Ducati and Honda, with the Japanese manufacturer in the throes of many problems, we went back to Jerez and, yesterday, in a couple of garages to the right of the one in the previous photo, Jonathan Rea unveiled his new creature. We've recently written many times that the new Kawasaki was born to beat Ducati. A strange phrase if you consider that Kawasaki has been winning against everyone for six years. But there really isn't a more suitable phrase. The Panigale V4 R was a more modern, more performing, and more complete bike than the ZX-10RR of previous seasons and, even if Rea has made some magic happen, now it's up to the Japanese to try to win against Borgo Panigale.