Qualifying did not go well for Ducati, it would be better to say that it was a disaster. Even worse than one week ago at the same circuit.
While in the Aragon GP Jack Miller managed to start from the second row in fifth position, today in the Teruel GP – a different name but an identical track - his place was taken by Johann Zarco, but for the rest of the troops it was a descent into the underworld: Miller 14th, Dovizioso 17th (13th last week), Bagnaia 18th and even Petrucci 19th who with his usual humour declared that he was at least able to line up before the Safety Car.
We have to laugh so as not to cry….
"Our riders, all of them, complain of a lack of grip both at the front and at the rear which does not give them confidence in the corners - Paolo Ciabatti begins to explain - By risking a lot they manage, as Zarco did, to do a good lap, but then in the next one he lost it. They all have the same problem, even Bagnaia. It is due to the tyres and the asphalt. The gaps are smaller than at the end of last week. All the others are in trouble ".
These difficulties are really difficult to understand for a pairing that finished second in the world championship for three consecutive seasons. There have been 11 races since the start of the year ... even the Honda has improved.
"Honda had almost all of its riders in Q2. Have they improved the bike? Definitely yes, the tyres work better for them. We have made some changes to the set-up, but they weren't enough "
Miller tried to give Dovizioso a tow in Q1 but it didn't help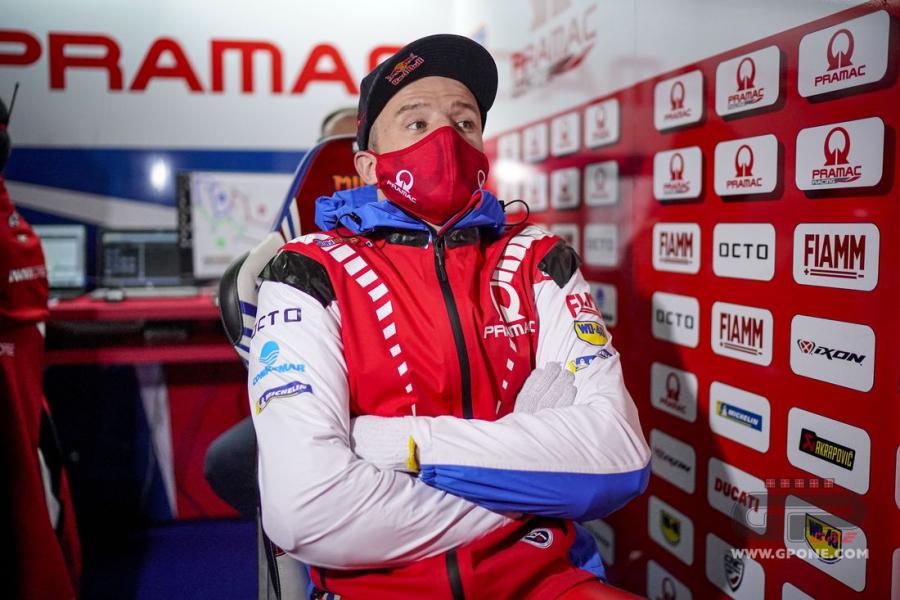 Miller tried to help Dovi, giving him a tow in Q1, but it didn't help. Was he unmotivated?
"No, because he also knows that this is a unique opportunity to fight for the world championship. It is a championship where Quartararo, in the previous race, started from pole and then finished outside the points. It is the tyre factor that is influencing this world championship. Even today during his second run in Q1 Miller complained of not having any kind of confidence ".
But is it possible that your best rider can't improve?
"What I mean is that Dovizioso was a tenth and a half away from Mir who got into Q2. It is not an enormity but that is enough to make things difficult. All six Ducatis remained out of Q2 and only Zarco got in. Johann has the bike from 2019, but with the latest major updates, such as the lowering system. He deserved them with his results, he has had them for the last two races. But I don't have a clearer interpretation of the problems. Not having confidence on the front, our guys find it hard to ride faster. The gaps are not huge but the real problem is that they start further back. If you start from the front you stay with the group, if you start from behind you have to get back up ".
Didn't the Sepang tests at the beginning of the year set off an alarm bell ringing?
"Sepang is not the most accurate circuit for testing, last year Bagnaia did well but then did not have a great season. The Sepang test does not give you enough valid indications ".
Why did Michelin radically change the tyre if the 2019 tyres were fine?
"That's a question you should ask Piero Taramasso. For sure they brought a rear tyre that on paper has more grip than the previous one, but it has a different construction, and we struggled to adapt the bike and the riders had to change their riding style. Why did Michelin bring different tyres? For sure to improve performance ".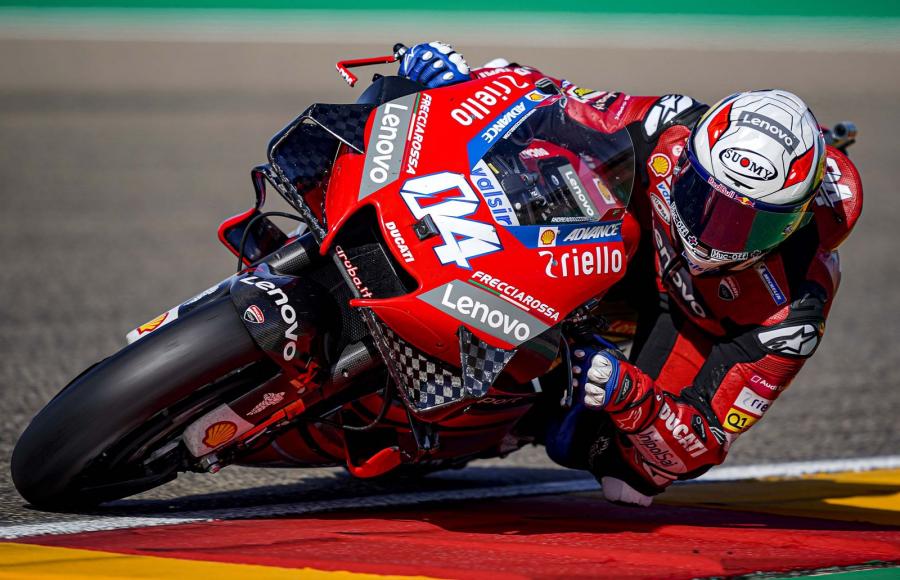 But shouldn't the single tyre be made to level the values ​​on track by offering one less variable?
"And not to mess things up… but I don't want to talk about that. It is clear that from the point of view of a manufacturer and a rider who in the last three years have caused problems for Marquez, they would have gladly done without one more variable".
Yet there is always this fact that the Ducati has improved less than its rivals…
"It's that every race you start all over again, more or less. The benchmarks of 2019, and even those of the Sunday before are no use any more. We improve, but others get better. This is not a situation we feel comfortable with. And to say that Aragon is a track where we have been comfortable in the past: in 2019 Dovizioso was second after a comeback. The long straights, with our engine, were a help. If you look at the top speeds now, we are always among the top but the gap is not as big as it once was. "
The question all Ducati fans ask themselves: do you still believe you can do it?
"Of course we still believe in it, but a lot will depend on how this Grand Prix goes. Vinales wins one and struggles in the next one, Quartararo wins and then ends up outside the points. The only one to be honest who is doing consistent races is Mir but luckily he does not qualify well. But he always has a good pace. He only missed out on the win in Austria because of the red flag otherwise he would have won it. It is an unpredictable championship. We should start better than how we are starting tomorrow. But our rivals have improved a lot: this year the Honda Repsols were often on the last rows, but now they are doing well too. "
Livio Suppo recently said that in reality it seems that the values ​​on the track have changed, but that is only because there is no Marc Marquez.
"If you look at who goes into Q2 you cannot say that the cards have not been reshuffled and this situation has not only come about because Marquez is missing. His absence, on the contrary, has helped Honda to develop the project, because as long as Marc was there to patch things up for HRC they weren't worried so much. In the end, in fact, there was one person who rode that bike and for the others ... too bad for them. Now, realizing the situation, they have brought some new stuff that have made the RC213-V rideable for everyone. Even for riders who are not Marc Marquez ".
And what did Ducati do?
"We worked too. We recently tested with Pirro in Valencia… we are making a big effort, but obviously it is not enough with these tyres ".
The world championship will end in Valencia, with the final round at Portimao. Not really your tracks…
"Valencia in recent times no, but in the past Bayliss and Stoner won there, but it's true that 15 years have gone by since then. We will try to be competitive there too to try to win this world championship. Dovi has won at Valencia, but in the wet. It is a track that is not particularly good for us or him, but the idea is to go there and fight for the podium. We believe that after the test carried out by Pirro we have some more benchmarks ".