Joan Mir is going at the limit, then whatever will be, will be, but for this second Aragon race the Spanish rider is all fired up. The Suzukis are pushing hard, and he is searching for the right wind.
"I feel great with the bike, in the last race the problem was the front tyre which was a bit destroyed on the left side, because our setup do not work properly".
Work is underway to make amends for the problems of a week ago. Mir knows that when you are in the game, everything has to work perfectly.
 "The setting led us to use the front tyre more and we are working on this to understand why it is important that this problem does not occur again. Also because this cost us the battle for the victory in the last race ".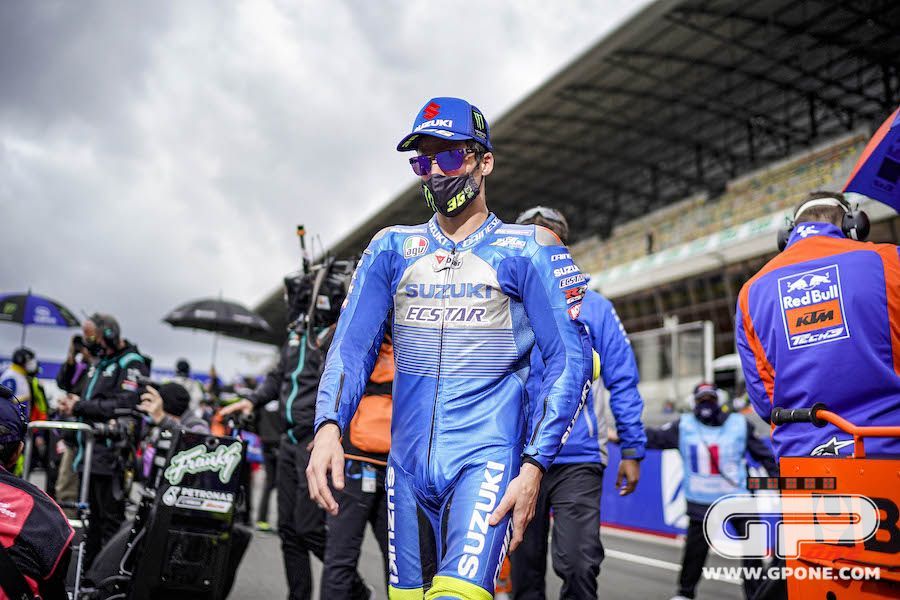 Like all the other riders, Mir says it's all about the details. Everything must be a perfectly oiled machine and talent is not enough. We even saw it today.
"All the riders are very fast. I am very surprised at this. It will be interesting to see how it will be in the race. At the moment Nakagami is the one with the best confidence. But we're quite close too. We are practicing with the tyres, usually I don't like mediums ".
What matters is that Mir does not want to lose this title…
"I'm in a completely different situation than in the past few years."
Many observers have indicated Mir as the rider to beat for this Spanish race, as well as for the world championship. And that could throw Mir into hyperspace, right up to the title. From now on until the race, however, a lot of things will have to be revised and evaluated.
"I think the package we have is pretty good. I'm not worried about the power, tomorrow we will have more ".
Suzuki is still working to find the best pace, there is a lot to do, says Mir.
"We worked a lot today. We collected a lot of information, but I don't know what the decision will be and what the correct setting will be to work tomorrow. "
Share