Alex Briggs is on the market. One of the legendary mechanics in the paddock, and also part of the legendary team that accompanied Mick Doohan's entire career, as well as that of Valentino Rossi – whom he affectionately called "The Rider". A rider with a capital "R".
 Alex – who invented a really popular post on Twitter with daily excerpts from the dialogues between the team members during their transfers from the hotel to the circuit – won't be following Rossi in his new adventure in Petronas and has been let go by Yamaha.
"You may have heard the news that I will not be following the Rider to  Petronas next year. Although I wanted to see out his career and he tried to make that a reality, it was not what the Petronas team had in mind.
Also, I have know since Jerez that there is no place for me in the Monster Factory team next year.
So I an now a free agent and would consider offers but most likely will stay in Australia next year."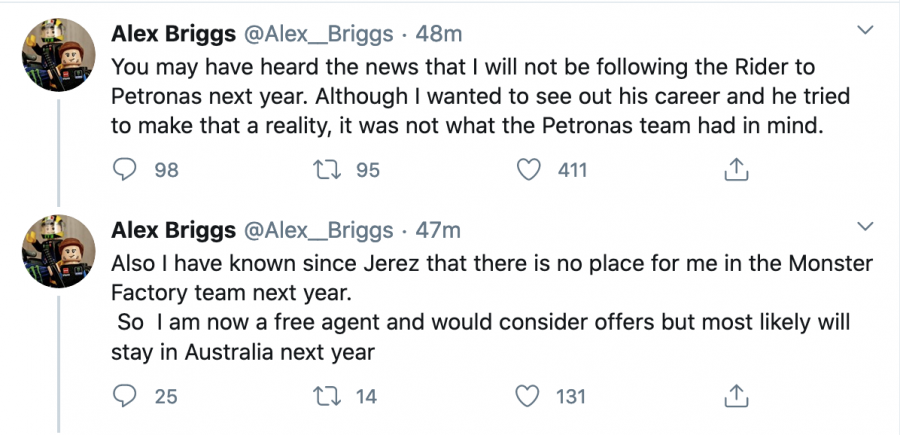 Since thinking the worst is a sin, but many times you get it right, this could be another sign of the reduction that occurred in Yamaha. As we all know, the former Burgeess team was particularly expensive and their contracts included business class travel to and from Australia. Certainly, not a useless benefit, given the professional obligation these men have.