First place of the day and an inevitable crash, nothing seems to have changed for Marc Marquez. The world champion started again from where he left off and, if it wasn't clear yet, everyone will have to reckon with him.
Given how things went last season, perhaps there was no need for a revolution, but Marc would have changed something anyway…
"Today on the bike I had feelings very similar to those of 2019, even the character of the Honda has not changed; it has remained a critical bike, with which it is easy to crash" commented Marquez at the end of the day.
In fact, you crashed in the afternoon…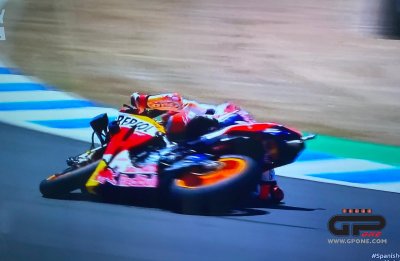 "It is difficult to understand the limit of the Honda, you could also see last year with Lorenzo. To understand the limit you have to crash and I don't know how many times I ended up on the ground. During the tests I try to find it, in order to have clear ideas for the race. Today, however, it was a bit of a strange crash. "
Why?
"I wasn't pushing too hard at the time, I lost the front and then my foot slipped off the footrest, so the front wheel made a little jump, luckily at a very slow point."
Did the new tyres have anything to do with this?
"Michelin has changed the construction of the rear, there is more grip and out of corners it is an advantage, but in corner entry it pushes more on the front. For sure a tyre like this is better for Yamaha and Suzuki, because they ride with the rear; we are looking for the right setup, in the afternoon we changed the balance, but the sensations did not improve. But we collected useful data ".
You also used a new chassis...
"I was using it when I crashed, while I did my best time with the standard one. We are trying some things this weekend, but it is not easy during the GP ".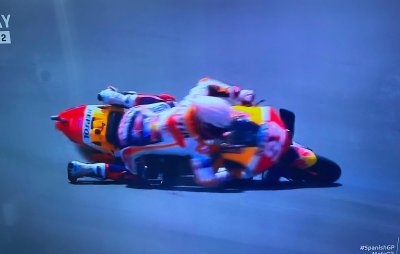 Is there a lot of the 2019 bike on this one?
"There are some evolutions, such as the engine; we are working on the swingarm, chassis and electronics. The aerodynamics, however, is that of last year because the new one in the winter tests confused us. With the change of regulation, we can only approve one new fairing in the next two years and we want to be sure when we do it. "
You still found time to be an older brother, giving Alex your slipstream in the morning ...
"I also did it with Lorenzo last year (laughs). I was focused on my session, I didn't even notice that he had come out behind me, maybe his team was waiting for this opportunity. However he did well, Alex has to learn right now, not only from me. On my debut, I too was always trying to follow Pedrosa, who had the same bike and was faster than me. "
What do you expect for the race?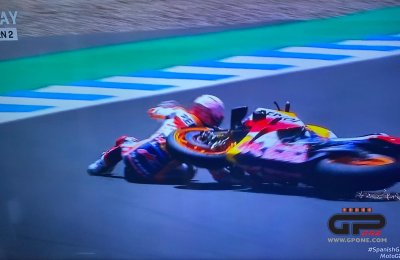 "I am happy with my rhythm, it is similar to that of Quartararo and Vinales, who are making a big difference. But there are also other fast riders, such as Dovizioso, Miller and Bagnaia. It will be a difficult race physically, not only because of the heat but because it is the first one after a long break. You can train a lot at home, but on a MotoGP bike you use your muscles in a different way ".
What impression does it make to lap without a public?
"There is a sad atmosphere, it doesn't seem to be Jerez. Here, I usually like to go out first to enjoy the spectacle of the full stands. But I saw pictures of what happened in Jerez last night and things like that shouldn't happen. We have to be responsible, we all want to have spectators, but we have to behave correctly".
Share