The two-day test at Barcelona is a bit like the general rehearsal for the SBK World Championship which will be staged starting July 31 with the post-Covid19 restart round at Jerez. In Catalunya, therefore, all the teams have been organizing themselves in the best possible way to try out not only the bikes but also the contagion prevention protocols and the rules of social distancing, which are rather complicated to implement in a box in the world championship.
In fact, each manufacturer has chosen its own method to try to comply with the indications of Dorna and the authorities of the various host countries, starting with Yamaha which has implemented a plan already thought up by Ducati in MotoGP. Davide Tardozzi, in the past weeks declared that Dovizioso and Petrucci would be microphoned up during the race weekends. Yamaha has followed this path and, as you can see from the photo below, has equipped Toprak Razgatlioglu with a microphone to communicate with the mechanics, who are also equipped with headsets and microphone.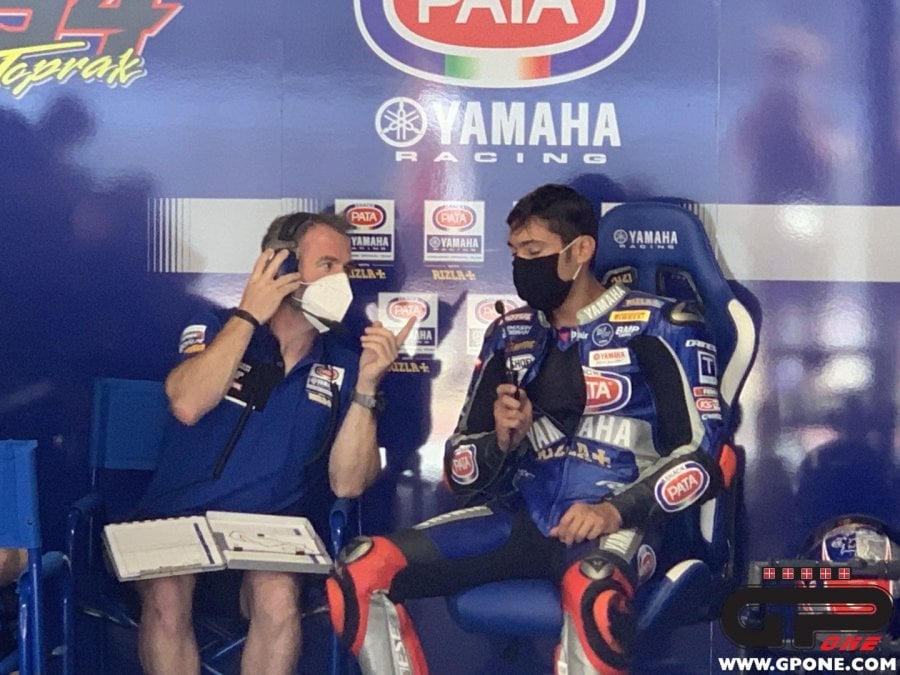 A different solution for the Aruba Ducati team which has not followed the example set by the MotoGP team, preferring to give some 'breathing space' to its riders at least in the first few seconds after returning to the pits. Scott Redding, in fact, does not wear any mask in the moments immediately following his return, in order to have proper breathing after all his efforts on the bike. Around him, however, his ranks of mechanics and engineers wear masks and face shields and all keep their distance from the British rider. Once his breathing is back to normal and the mask is being worn, the mechanics approach Redding to communicate better.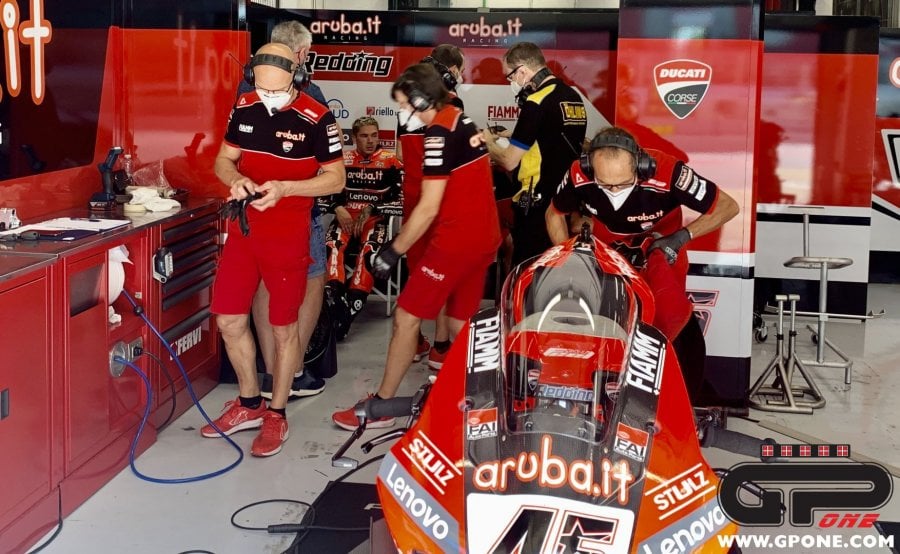 In addition to the aforementioned methods, which are the most original, all the other teams are also taking anti-infection regulations very seriously. Kawasaki does not use microphones or face shields, but all team members are equipped with masks and mechanics also with protective glasses. Even in the case of Jonathan Rea, the rider is left with a few moments without a mask to regain air properly after his shift on the track. In those seconds all the members of the box wear individual protection and stay away about 1.5 metres from the rider.
Everyone in the paddock is wearing a mask, there are sanitizers at the entrance of each box and as you can see from this photo, employees of the circuit continuously sanitize the common areas with disinfectant. From this point of view, we can say that SBK is following a line of total rigour.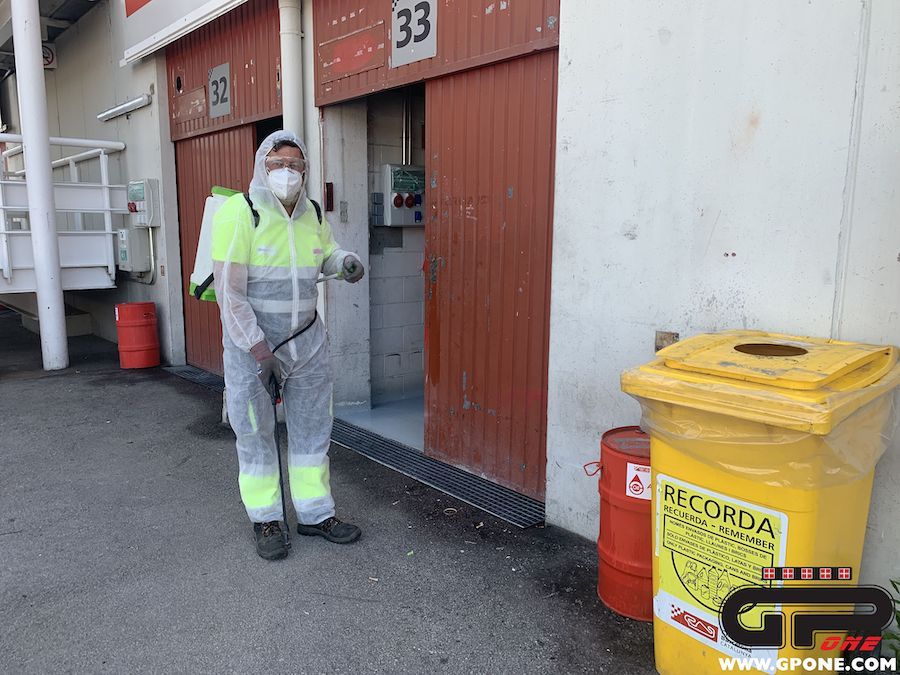 Share