With the exponential spread of the coronavirus emergency, the news was in the air and now it's been made official. After Losail (still without a new date) and Jerez (postponed to the end of October) the Assen World Superbike race, originally scheduled for Sunday 19 April, has also been postponed.
As for the new date, the month of August has been chosen, in particular the weekend of August 23. The Dutch round thus becomes (according to the current calendar) the seventh of the season, and it will certainly be run in warmer conditions than last year, when everyone's plans were made more complicated by the snow.
The next round in chronological order now becomes Imola, set for Sunday 10 May. The rumours going around however say that there will also be a probable postponement even for the event at the Enzo and Dino Ferrari circuit, but only time will tell before we get a certain answer. Here is the new (for now) calendar of the 2020 season.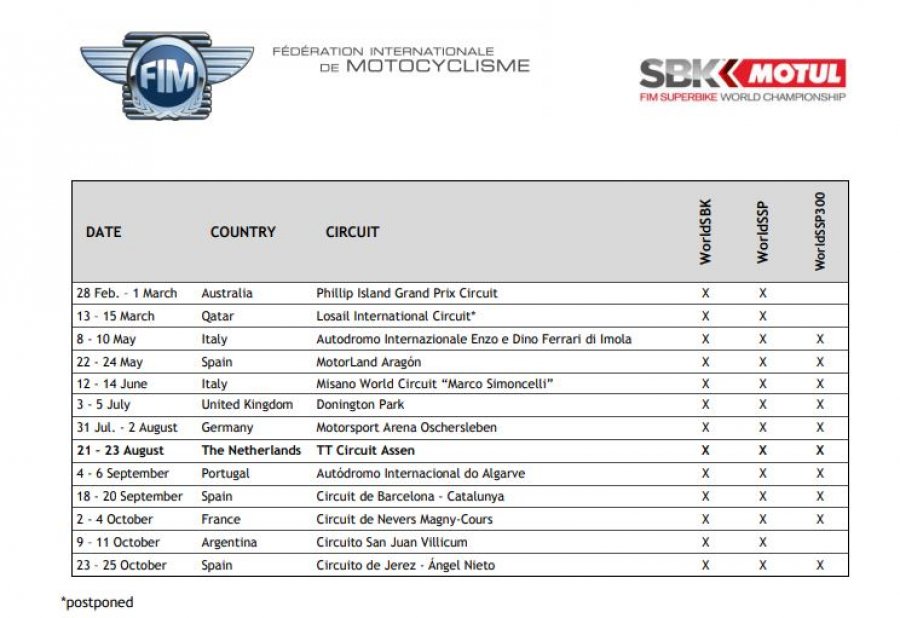 Share