The Coronavirus emergency does not stop, and the Italian government will issue a law decree in the next few hours which will provide for extraordinary measures. In particular, areas will be identified in which it will be possible to enter and exit only for serious and undeferrable family- and work-related reasons.
The provision states: "Absolutely avoid any movement into and out of the territories referred to in this article, as well as within the same territories referred to in this article, except for trips  for undeferrable work-related needs or emergency situations."
This will affect all of Lombardy and the provinces of Parma, Piacenza, Rimini, Reggio-Emilia, Modena, Pesaro and Urbino, Venice, Padua, Treviso, Alessandria and Asti. These restrictions are expected to be in effect at least until April 3.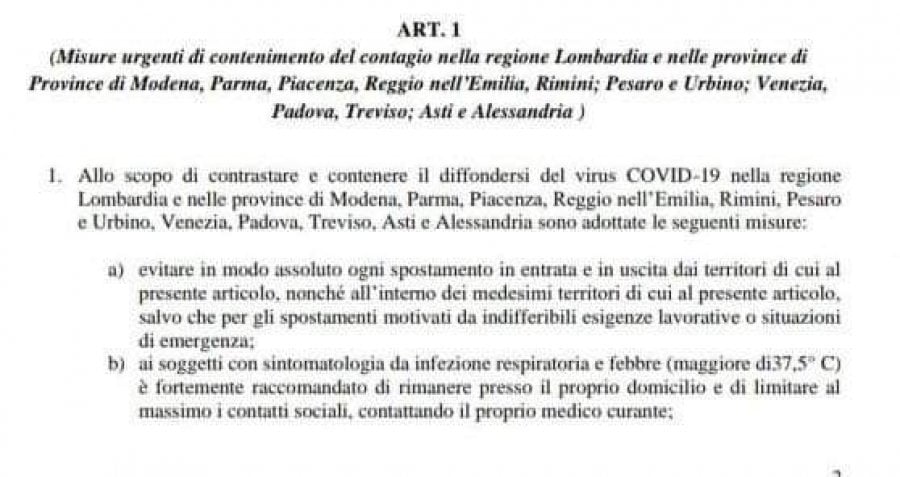 Logically, this would affect many areas where the motorcycling teams and riders are present, and the first name that comes to mind is that of Valentino Rossi, who lives in one of the provinces where the restrictions will be implemented. His is the most striking case, but not the only one, because there are many professionals (managers, mechanics and others) who reside in the areas affected by the decree.
The fact that one can leave the province for work reasons, leaves a window of opportunity but, undoubtedly, all trips will be made very difficult, especially those abroad.
Such a measure would have repercussions on the world championship, in which many people who work in it reside in the affected areas. Restrictions also introduced by several countries are already making it difficult to organize the championship. The restrictions wanted by the Italian government will further complicate things.
Share