You have to be crazy to think of beating Marquez. Dovizioso was, and he succeeded. Everyone will remember the grand finale in the last corner, but the fight was tough and tense during all the laps. When you have both the same day, you never get bored, and Austria was a magical day. Marc had to swallow the bitter pill (for him) of a second place, but he did it again with a 58 point dessert in the rankings.
Meanwhile, Quartararo continued his lessons in becoming great, and he passed his test this time. Like the other two students, Bagnaia and Oliveira. Petrucci is behind the blackboard.
We also got a glimpse of Fenati, an old acquaintance we always love to see ride.
THE GOOD - The sleep of reason generates monsters, or monstrous overtakings. Andrea Dovizioso betrayed Enlightenment for Romanticism and one of his most beautiful victories was the result. Now that Dovi has found the switch that turns on his madness, he can still make (good) use of it. Sending your brain on vacation and relying on instinct sometimes pays off.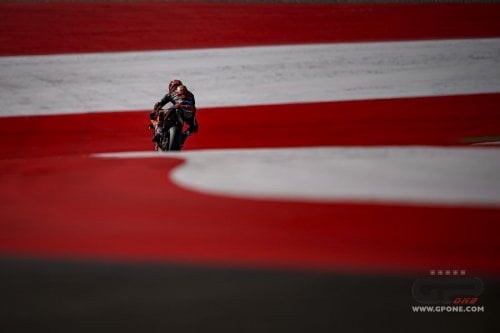 THE UGLY - Orange has never looked good on Johann Zarco and, starting next year, he's changing his look. Sometimes talent is not enough and a signature on the wrong contract can become a torment that not everyone is capable of dealing with. "It's a shame to see a rider of his caliber sink down in the rankings every Sunday. We hope that change can bring him back to the glories of the past. Wherever he may go.
THE BAD - Am I more noticeable if I come and sit on the sidelines than if I don't come at all? In Lorenzo's case, we'd notice. The only doubt is that he's gotten something out of it thanks to this summer's contract-related soap opera. Not the Ducati that ended up split in two. Not Jorge, who will have to stay where he doesn't want to. Not the Honda who finds itself with a rider who would gladly swap sides. And they lived... unhappily ever after.
THE DISAPPOINTMENT - For the second consecutive time, Danilo Petrucci is the star of this, and there's nothing to be happy about. On a runway designed for Ducati, the rider from Terni was an excellent desaparecido. Nothing jolting, but an anonymity that clashes with the red he wears.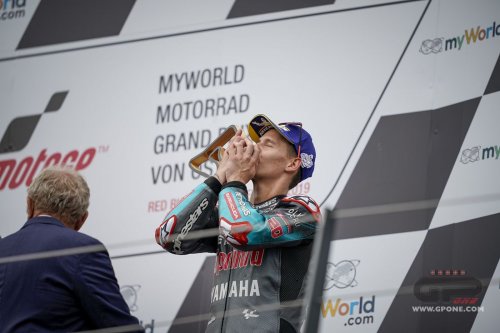 THE CONFIRMATION - Young and fast, the MotoGP's future is straining at the leash. A lot was written about Fabio Quartarato, but we should refresh your memory. After a few Sundays, Pecco Bagnaia showed he was pragmatic. Miguel Oliveira did even better, on a KTM that was not at the level of the best competition. We'll still be hearing about them.
THE ERROR - There was only one for Celestino Vietti, at the last corner, which cost him the podium. Luca Marini's was more serious. In his fall, he cut through Enea Bastianini.
THE SURPRISE - After 700 days of fasting, Romano Fenati sat down at the table and enjoyed a dish he had forgotten about. A pole and a victory that are a new starting point for a career that seemed to have come to an end just a few months ago. Snipers gave him a second chance. He shouldn't waste it because his talent remained intact despite the bumps.
THE PASS - After a Sunday like this, you can't but give Dovi what belongs to Dovi. With the satisfaction of being successful against Marquez in that same maneuver that Marc hadn't brought to success two years ago.
THE INTERESTING FACT - We don't know if it's a record, but we don't often see a 5 lap race. This is what the MotoE riders accomplish. Short... but intense?
THE I TOLD YOU SO - Dovizioso on Friday: "To keep up with Marquez, I have to take risks." He kept his word.