As we reported, Niki Tuuli's MotoE caught fire this afternoon while it was charging at a charging column. Here are several photos of when the firefighters, who are trained for these situations, intervened.
At the moment, the cause of the fire is still unknown (or the explosion, since many witnesses say they heard a violent one), and the investigations are in progress.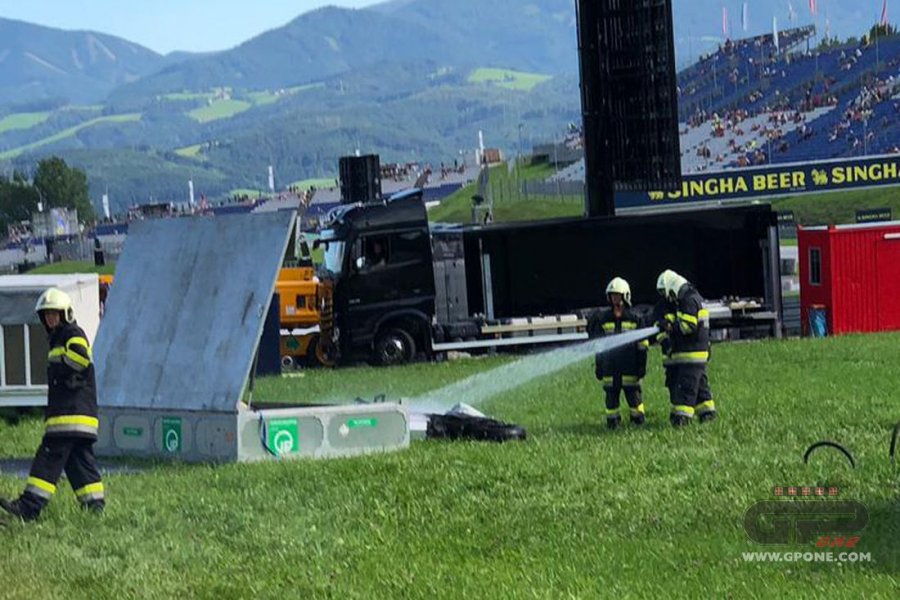 If the battery catches fire, firefighters cool the motorcycle with special fire extinguishers, so that it can then be moved into particular cases. The problem with lithium batteries is that they cannot simply be turned off. You have to wait for the fire to go out by itself.
That's why there are several cases in which to place the bike, in order to prevent risks.