Last year, the MotoGP at Silverstone was left with egg on its face when a little rain (not that unheard of in the UK) left the track in a disastrous state. This was due to the new asphalt, which did not drain, leaving the track looking more like a lake. The race was cancelled and those responsible for the track promised to get things fixed.
They have stuck to their word, the whole track set to be resurfaced next month. "Silverstone confirms the full resurfacing of the track and the extension of the MotoGP contract with Dorna until the end of 2021" reads the official Twitter statement.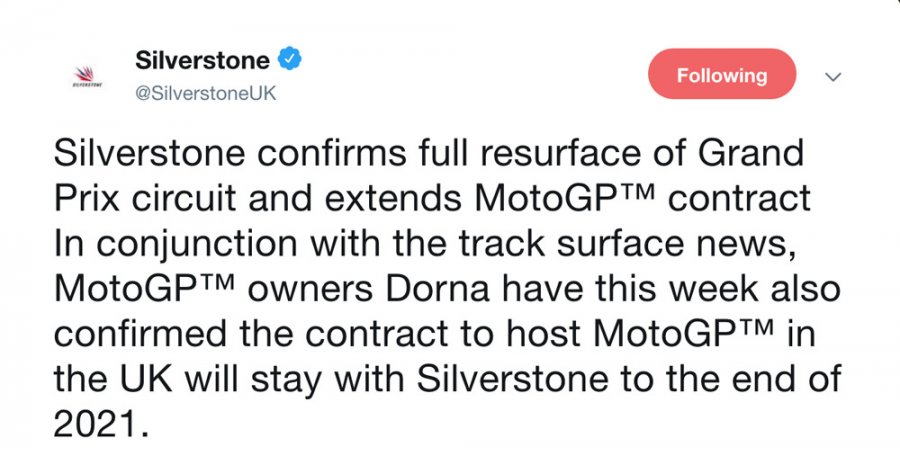 Work will therefore get underway in a few weeks time and will not be carried out by Aggregate Industries, responsible for last year's disaster, but by the Tarmac firm. Planning and supervision is left to Jarno Zaffelli 's Dromo, the company that redesigned the Termas de Rio Hondo track and took care of resurfacing works at Mugello and Sepang.
"The FIM found it to be so serious an issue that they gave us very specific instructions linked to getting our track licence, so we had to get it done", the circuit's managing director Stuart Pringle told MCN.
Work will be completed during June, so the Formula 1 drivers will be the first to test the new asphalt in July, while MotoGP will take to the Silverstone track in late August. It is almost impossible for a test to be arranged prior to the GP.
Share