The first three races of the 2019 World Championship gave us three different winners and just as many bikes.
Young... and not so young (see the Rins-Rossi duel at the COTA in Austin) were all in it for a great fight to the finish. The MotoGP will be in Europe in two weeks - precisely in Jerez, Spain - where, after an initial adjustment phase, things will start getting serious.
Among the old timers and rookies, there are certainly 4 top class of the latter we should keep an eye on: Bagnaia, Mir, Quartararo, and Oliveira. Everyone riding different bikes and all incredibly hungry for a win.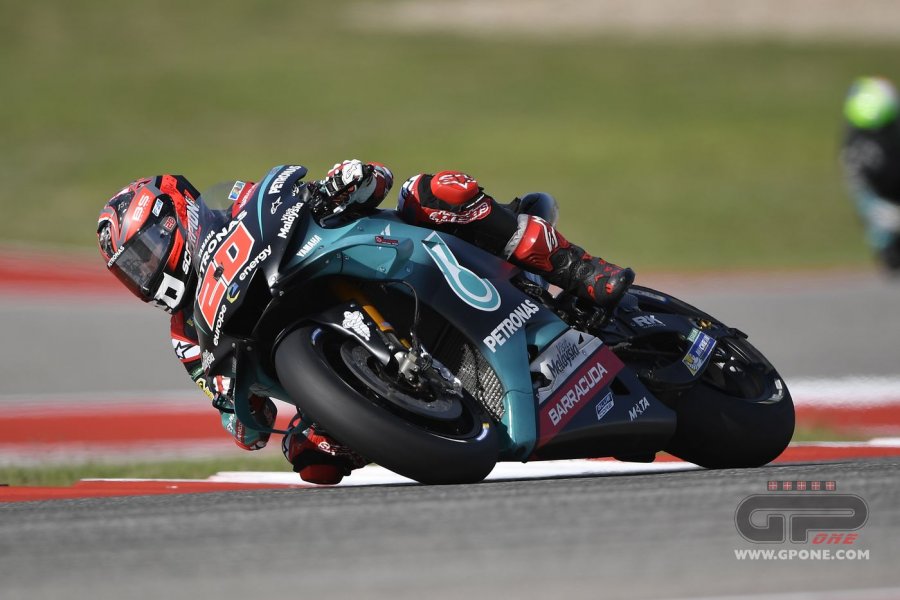 At the head of the special "Rookie of the Year" ranking is  Frenchman Fabio Quartararo with 17 points. Franco Morbidelli's teammate is going strong with the Petronas team's M1, and, with a seventh place at the CoTA, he reached the best ranking for a teen in the top class since the Dutch GP in 2002  when eighteen year old John Hopkins closed the race in seventh place.
After a difficult beginning of  the season with his start from the pit lane in Qatar, the French rider redeemed himself with an  eighth place at Termas de Rio Hondo.
Second in the rookie ranking is the current Moto2 champion, Pecco Bagnaia. The rider from Turin, teammate to  the very successful Jack Miller (third in the race in Austin), reached his best qualification (12th) and best result in the race (9th) in the US.
He had finished 16th in the opening race while, in Argentina, he scored points with a fourteenth place. Ducati is really betting on him and, in Pramac, he has all the support he needs to continue progressing. Now they have to toughen up, increase laps, and gain experience.
Third, with 8 points is Joan Mir. The only one of the four riding an official bike: the beautiful, and now winning, Suzuki. Davide Brivio wanted to build a solid and expert team around his very young riders  (44 years in two for the Spaniards, Mir and Rins), and we can see the results. Alex, the main rider of the team from Hamamatsu, already won a race, while the Palma de Mallorca rookie  achieved a points finish with an  eighth place in the opening  race in Qatar. He then fell after four laps in Argentina and  ruined his race in Austin due to an early start and the resulting Ride Through.
Last, as Rookie of the Year, is Miguel Oliveira, the portoguese rider for KTM's satellite team, Tech3. Pecco Bagnaia's main rival in 2018 in Moto2 seems to have studied the situation in the top class after an adjustment race in Qatar, where he finished in seventeenth place. followed by an eleventh and a fourteenth place in Termas de Rio Hondo and Austin respectively.
Share