Kyle Wyman is ready to go and his Panigale V4 R has gone through all the necessary preparation to shine in the 2019 MotoAmerica Superbike class, which promises to be highly competitive and spectacular.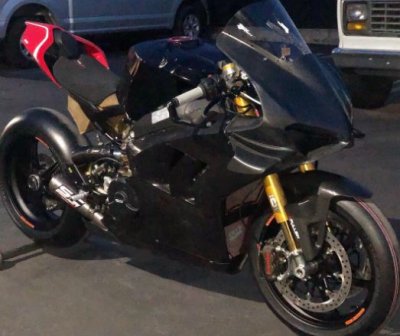 Team KWR received two Ducatis from Bologna which they will have on the grid for the 10 rounds on the calendar, starting tomorrow with the first practice sessions of the Road Atlanta weekend. In Georgia, the rider from New York will have a bike that has been custom-tuned in order to compete with the many Yamaha, Suzuki, BMW and Kawasaki machines.
Kyle is stressed and excited at the same time: "These last few weeks have been a whirlwind of challenges - Wyman said, between one task and another - With the help from many, we were able to pull together a solid package that will be a starting point for our Superbike. This is a fresh start for me and my team, but I have no doubts that the new bike has tremendous potential in our series. I can't wait to start learning and growing with this new platform."
The American's number 33 Ducati will mount OZ Superbike wheels and Brembo brakes, plus a custom full system exhaust from SC Project. That's a lot of Italian technology in the USA. OEM electronics have been retained on the bike for now, and Öhlins superbike forks have been fitted, in addition to a larger, custom-fabricated fuel tank.
The first timed practice sessions are scheduled for tomorrow, so tensions are high, as are the team's expectations. Kyle Wyman added: "We were able to run about 10 laps Monday to shake down the bike. Right now we are just focusing on keeping the bike on track consistently so I can spin laps and familiarize myself. I have no doubts that we will put this Ducati toward the front once we find our feet."
Share