Are you ready? The MotoAmerica protagonists have come out of hibernation and will be back on the track in just a few days for the first of the ten rounds on the USA calendar.
At Road Atlanta, Georgia, we'll see the 19 riders in action registered in the Superbike class, the most thrilling and spectacular category of Wayne Rainey's series. Reigning champ Cameron Beaubier will have to defend the number 1 on the top fairing of his factory Yamaha R1, the four-cylinder from Iwata that has been on the MotoAmerica throne several times, assisted directly by the Japanese manufacturer and, for this reason, sports a team Monster Energy livery identical to the one Rossi and Viñales have on their M1 MotoGP bikes.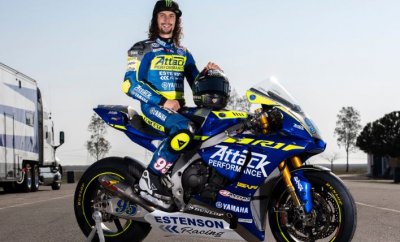 The Californian has a Texan teammate: Garrett Gerloff, twenty-five years old, will be hanging onto his beloved number 31 and, just like Toni Elias, he will do his best throw a wrench in the works for Beaubier as he goes after his fourth title. In fact, Toni will also be wanting a repeat of his 2017 victory. The former Moto2 champion goes back to 24, a number that has haunted many a rival in World Championship GP Motorcycle racing.
AMA title-holder Josh Herrin has the number 2 on his fairing. If Roberts hated that number because - according to him - it's the number of the first of the losers, Herrin likes it and has no problem flaunting it. The rider from Huntington Beach will be no small hindrance to Elias, his teammate in the factory Suzuki Yoshimura organization.
Supersport champion JD Beach jumps up a category, and he'll be anxious to give the top riders a run for their money astride his number 95 R1. South African, Mathew Scholtz, will certainly not be willing to settle for a few podiums and a win here and there. The black and gold rider's ambitions fall nothing short of the MotoAmerica title.
After a year in World Superbike, Jake Gagne is back home in the USA. The San Diego native will be making his début astride the new BMW S1000 RR, a bike that has peaked no small amount of interest and curiosity among the American fans. Drawing even more attention is Kyle Wyman. The rider from New York state will be on a shiny new Panigale V4 R in the American premier category. His number 33 Ducati will be the only rosso from Bologna on the track, and Kyle is working hard to get it set up to its full potential.
The Kawasaki Ninja will be all dressed in green, with David Anthony in the saddle of the ZX-10RR prepared by team Fly Racing. It remains to be seen whether or not the in-line four cylinder from Akashi will take flight, but the team name is already promising!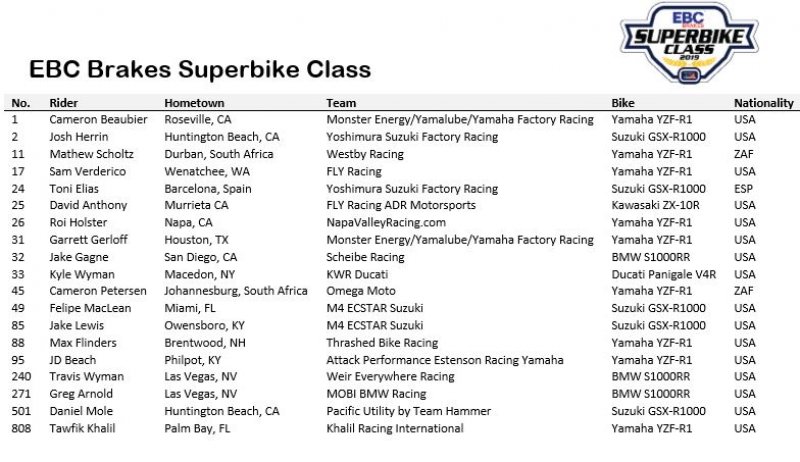 Share