The work of Ducati engineer Gigi Dall'Igna is never done. A while back, we jokingly suggested that he mount a strange, improbable gadget on the Desmosedici GP19, useless but visible, simply to wind us up.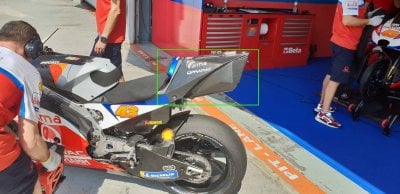 Yes because we like the idea of the 'lunch box', as the under-seat box is often known, sometimes described as a container for a 'mass damper', or perhaps for a rider's snack. Beyond the technical content, we love the continual evolution of the object of our passion... the bike. As you can see in the photo, Jack Miller has been testing a super-sized version in Malaysia. Those Australians do have an appetite..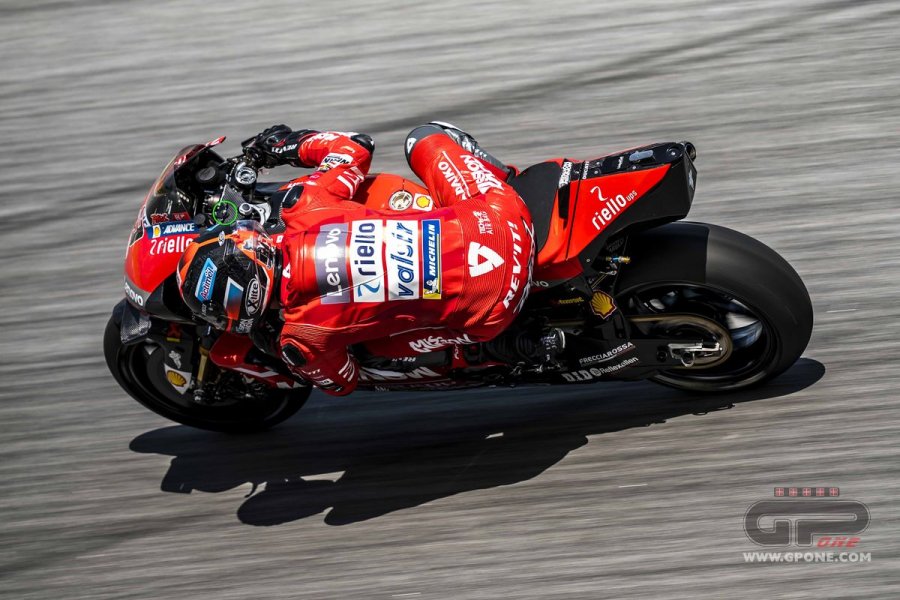 Gigi clearly heard us and in Sepang (and perhaps already at Jerez but we missed it) a wingnut has appeared on the steering plate, the use of which is unknown.
It clearly doesn't control any electronics - a button would suffice for that - and any additional electronic commands are prohibited anyway. So it's something mechanical.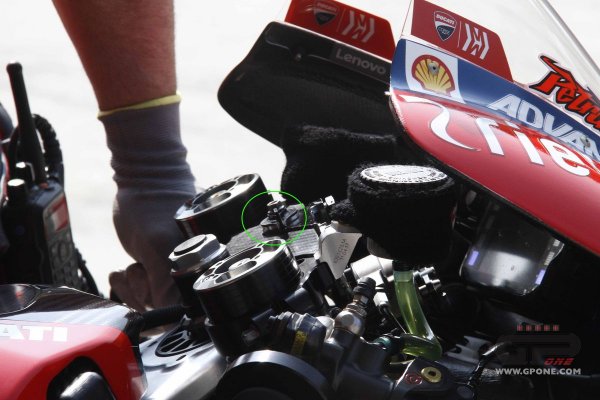 We think it may act on the single rear shock, preventing travel, so as to keep the Desmosedici as 'flat' as possible in acceleration. A mechanical anti-squat essentially.
Something similar is used in MX, but on the fork.
It's also possible that it doesn't do anything at all and is just a joke directed at the team's rivals... and the press!
The last photo on the other hand shows an air conveyor, the function of which is much easier to understand: it serves to cool the electronics, positioned under the fake tank, as much as possible.
It also appears, in a slightly different form, on Bagnaia's GP18, but Dall'Igna himself confesses that this does little and that the large openings are already enough. This is also a tricky area in terms of aerodynamics, where it is difficult to direct the air flow.
The mechanics, in talking about the wingnut, have jokingly said that its a fuel tap, like those used in the 70s, even on race bikes. In 1979 at Zolder, Freddie Spencer even managed to break this element on his Yamaha 500-Kanemoto and was forced to retire as a result. What memories!