As they were writing Sweet Home Alabama, Lynyrd Skynyrd had high hopes that from 1974 on much would change in the south, a land as thriving as it was burdened by racial tension. The famous song urged a mentality of easy living and enjoying the blue skies in the peace of the Alabama countryside.
That peace in the Alabama countryside, at least for three days, will be interrupted: MotoAmerica is headed to Forrest Gump's natives state and Barber Motosport Park will set the stage for the final curtain call of the championship on a technical roller coaster of a track that is demanding for both riders and motorcycles.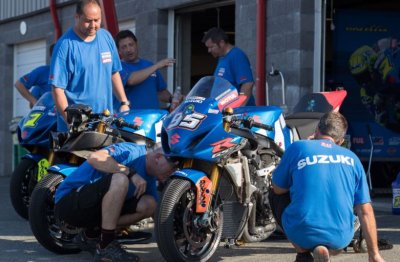 The win last year – his last for now – went to Roger Lee Hayen, who has already announced his retirement from racing; repeating that performance for him would be a worthy way to crown a prestigious career and a nice dedication to those who look down on us every day from those immense blue skies above.
For the rider from Kentucky, team Yoshimura will be preparing a farewell celebration, although it will not be easy to keep several hot heads cool: Scholtz – on the top step of the podium in Race 2 of 2017 – will be eager to add a trophy to the one he collected this year in Texas, and then we must consider the "usual" Beaubier and Elias.
It's true that Cameron has already been crowned champion, but the Californian will want to improve his overall score, increasing his records: the Yamaha rider is three-time champion, with 32 career wins, 8 of which were this year. His declared goal is a nice, round 10.
With his Suzuki, Toni has not won for several rounds and he will definitely want to leave the number 1 sticker to his rival finishing out the year with at least one win – two would be even better – holding high honor and bragging rights in the American paddock.
Josh Herrin is on a streak and looking good, so he, as well as Garrett Gerloff, are ready to dive into the battle for the top three steps of the podium and the other protagonists, having nothing to lose, will be trying any and every move to grab some of the limelight.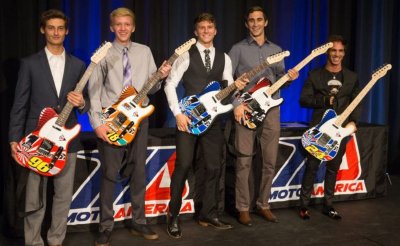 With an absolute record number of participants, no less than 140 divided up in the 5 racing classes, at Barber the Supersport show is guaranteed as well. JD Beach already has the title in hand, but Debise, Gillim and the rest will be eager to rain on the Yamaha rider's parade as he prepares to move up to the Superbike category. As usual, the Stock1000 will also be ready to rumble in the Liqui Moly Cup and the Twin Cup. The end-of-season party will be held in Las Vegas on October 11th and, among food and drink, those in attendance will also be able to admire some of the champions on stage with Dunlop guitars, sporting the race colors of those who will be playing them.