Usually, the two (or more) bikes of any given team usually feature the same livery, comprising sponsors and the manufacturer's colours.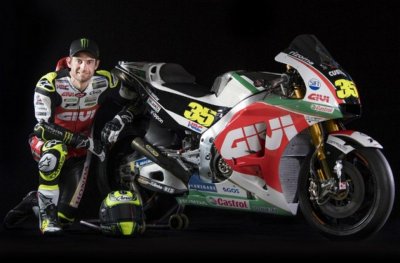 Team LCR, on the other hand, prepares for its 2018 MotoGP attack with two different graphics, dedicated to two riders who only really have their RC 213V bikes in common: the bizarre and impulsive Cal Crutchlow will have English sponsor Castrol, the quiet and reflective Japanese rider Takaaki Nakagami will have Idemitsu, a brand that has followed him since his debut.
Crutchlow, ready for his fourth year with the Cecchinello team and winner of two Grand Prix is extremely motivated: "I'm already thinking about the first race in Qatar, I can't wait. We want to improve further, the bike performed well during testing. Honda has a done a great job over the winter break, we'll see what our potential is compared to the others when we start racing".
Nakagami brings Japan back to the top class: "our technical package is of a high level, but I still need to improve my riding style, particularly in terms of corner exit. We're expecting a tough season, during which I'll try and develop step by step".