"I want you!" -  remember the slogan?
Don't worry; we're not talking about war, but rather healthy and fun motorcycle races that will be held in the USA: in fact, MotoAmerica is seeking volunteers for the 2018 season to join the staff for the championship that will start in April and finish in September.
Ten rounds, from California to New Jersey, also passing through Texas, Georgia, Virginia and Pennsylvania, Utah, Wisconsin and Alabama; an unstoppable coast to coast (actually more), during which there will be no lack of hostilities on the track and involvement of fans with the protagonists.
For those who want to be part of it, the red white and blue championship organization is looking for volunteers – willing participants – who will handle various tasks and who can cover various roles as listed below: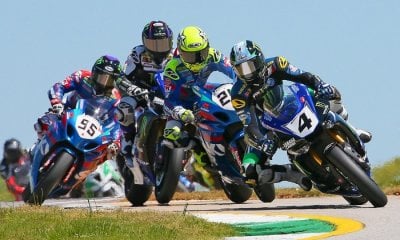 - Track marshal
- Tire marshal
- Technical control
- Grid marshal
- Hospitality volunteer
- Marketing
Participation is likely to increase, as MotoAmerica Operation Manager Nicole Cox confirms: "The number of repeat volunteers has grown significantly – she explains - It's been great seeing familiar faces round after round. The success of the program is a testament to the work of our staff and the dedication of our greatest fans. We look to our volunteer pool first when hiring and we hope everyone looking to give back to our sport or get their foot in the door will consider volunteering for an event near them."
For anyone interested in this experience, here is the link where you can find more information. For those who live in the USA or for those seeking a new professional adventure, this is the right chance.
Share