2017 has only just begun but the MotoGP calendar has its time-frames and we need to wait a few more weeks before the action recommences. As is tradition, it will all begin in Malaysia (30 January) with winter testing continuing right up to the first race, taking place in Qatar in late March.
What this new year will bring is still a mystery - not even a crystal ball can help us to predict what will happen but 2016 has seen things well set-up for the upcoming season. Changes of team, the desire for redemption, dreams of fighting back, a responsibility to confirm one's position, these are just some of the ingredients that will help us put the festive season behind us and turn our focus back to the racing.
THE CONFIRMATIONS - Not all riders have chosen to make changes for the new season. Those staying put include Marquez, Rossi and Dovizioso. We start with Marc, as world champion, the phenomenon who has been able to win 3 titles in 4 years in MotoGP. He has the honour (and burden) of defending the title, something he already managed to do in 2014. His relationship with Honda is all smooth sailing, the relationship with his RC213V has seen highs and lows in the past but in recent times love seems to have blossomed once more. He starts out as favourite, meaning he has everything to lose.... but also everything to gain.
A similar situation for Valentino, who, after a career spanning more than twenty years with countless wins under his belt, has nothing left to prove. And yet the Doctor has no intention of retiring. Partly because he's still having fun, partly because his dreams of a tenth title are too great to walk away without a fight. A few yeas ago, he returned 'home' to Yamaha and will end his racing days there, perhaps with a few more trophies in the cabinet.
The relationship between Dovizioso and Ducati is water-tight, one could say that Andrea has seen - and made - the Desmosedici grow. The bike is now mature, he's scored his first win with it but that's not enough. He needs that extra step, to aim higher and at the same time manage the relationship with Lorenzo. He sure has a long list of things to do this coming year.
THE GAMBLES - There are those leaving for pastures new… These include Lorenzo, Iannone and Vinales. Different goals, but high expectations all-round. Especially for Jorge, who, after 9 years with the Japanese has been drawn away by the Italians. The 7-figure salary and bike-rider pairing mean there is no room for false moves and the Spaniard will be closely watched this year. The first step resulted in a smile on Jorge's face, he hopes things continue in this vein.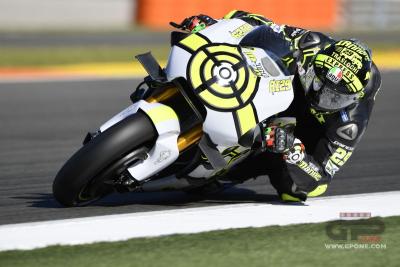 Bidding farewell to Ducati may have been painful for Iannone, but he has a great opportunity with Suzuki. He will be the first rider, which means a great opportunity but also significant responsibility. No-one doubts Andrea's speed, his goal is to find constancy and tranquility, two qualities that he needs to be able to fight on equal terms with the best. A mission that is more than possible for him.
Of the three, Maverick has risked the least. Having a Yamaha is like winning the lottery, but Vinales has secured the seat with his talent and not with luck. His debut proved positive, as he as good as blew up the stopwatch. Now he must maintain that level, easy to say but not so easy to do. Especially when you have a living legend on the other side of the garage.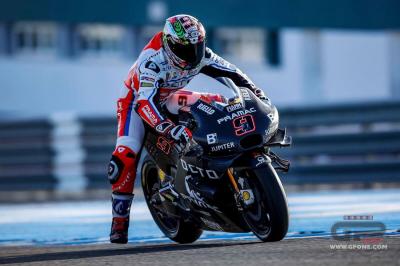 THE SURPRISES - We have come up with three riders whom we think could surprise us this year - a trio of riders in the shape of Petrucci, Crutchlow and Pedrosa. Danilo proved his worth to earn an official bike, despite having not exactly shone in 2016, also due to initial injury. Petrux will have another chance now and he has everything he needs to make the most of it.
For Cal the last year was one to frame, both personally speaking (with the birth of his daughter Willow) and professionally (with two race wins). The Brit has already surprised us, but he could have more up his sleeve. He just needs to stop being an outsider and become a sure thing, no easy task, especially with no factory bike, but one that is within his reach.
It might seem ungenerous to put Dani in this group, considering that he's been one of the category's best for many year. But, for one reason or another, there has always been something preventing him from making the title his own. He seems to have put his injuries behind him, his confidence with the Michelins has improved, and so Pedrosa can now set out on the attack.