The first half of June is a busy period for the world championship: after round six at Mugello, it's straight to Montmelò, in Barcelona, for round seven. The Catalonia MotoGP will be a tough one for the riders and also for Michelin, the single tyre supplier in the Top Class.
The tests carried out in late May at the same Catalan track proved useful in terms of tyre development. Riders used the new layout, modified at turns 14 and 15 with a new chicane, after Luis Salom's accident one year ago.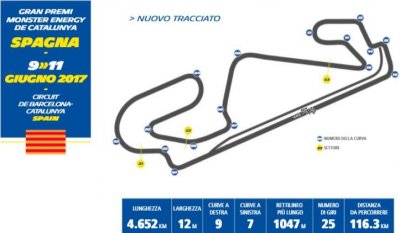 Piero Taramasso, MotoGP Michelin manager, appears confident ahead of the next Grand Prix: "the test we carried out at Montmelò last month was useful - reveals Taramasso- because we have to consider the fact that this year the track design is different to last year. So we tested various tyres, selecting those that can offer the highest level of performance. Temperatures can be very high at Barcelona, putting the tyres under significant stress, with a subsequent drop in grip. In the May tests, we were able to test some new tyre models and now know how to work to be able to offer the teams and riders solutions that are more fair for everyone and for each bike".
For the Catalan round, Michelin will bring 22 slick tyres, among which are 10 front tyres in three compounds (Hard, Medium and Soft); the same options at the rear, with three compounds to choose from and 12 tyres available. In case of a wet race, the MotoGP riders will have 11 rain tyres, with 5 fronts and 6 rears and two different compounds.