"The secret of the Ducatis' speed? It's the Desmo."
After the fantastic performance in FP2 by the four-cylinder machines from Borgo Panigale that placed all eight of their bikes in the top eight top speed positions, this is engineer Witteveen's opinion, the first 'father' of the many Aprilia wins.
"Between Dovizioso's top speed, 349.1 Km/h and the ninth best, Pol Espargarò's Yamaha at 343.7, there are 5.4 kilometres per hour. And at Mugello, with parts of the straight stretch on a slight uphill, you need horsepower. How much more than the competition? I'd say at least 10-15."
That's no small difference. Due to what?
"Their engine absorbs less power thanks to the desmodromic timing. In order to make an engine turn at 18.000 rpm you need to overcome the resistance of the valves opening. A mechanical spring with its limits, or pneumatic is the same. Decreasing the power absorption is fundamental. Just imagine that in F.1 back in the day, during qualifying the oil pump capacity was lowered in order to decrease friction."
One might ask then, why don't all manufacturers adopt the Desmo?
"Because only Ducati has the technology to do it and, what's more, to replicate it on the factory product. It is a complex system and they have a lot of experience with it."
But at the end of the day, what sort of power are we talking about?
"It depends where you measure it from. I always measured it at the wheel so we are talking about 270, 280 horsepower, at the shaft it would be 300, normal power for a 1000 engine."
Superbikes (currently Witteveen is technical director for Genesio Bevilacqua's BMW-Althea team) have much less.
"The technical rules have changed. Now you must use a lot of factory parts, connecting rods, pistons, so we are at around 230. Before we were at 250, but with factory frames it was a disaster. Today a SBK is much closer to a stock bike."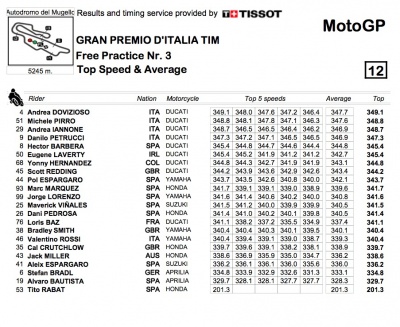 Share